We are very pleased to welcome Gabby Rush to the growing Pager Power commercial team; Gabby joined us on the 22nd of May and will be working full time in our Sudbury office, she will be one of the first points of contact with our clients.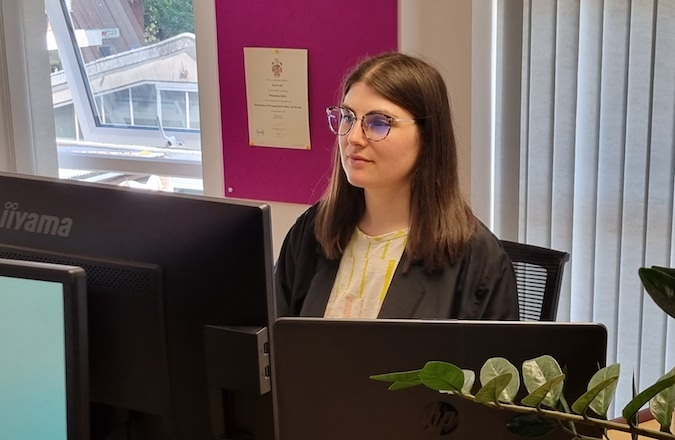 Gabby previously worked within the retail industry as a Health Advisor. Her professional background highlights her customer service skills and creativity. Gabby has always had a keen interest in the environment and encouraging sustainability.
Gabby attended the University for the Creative Arts in Epsom where she studied Fashion Promotion & Imaging. This interest in the arts keeps Gabby very busy in her free time where she enjoys print making. Outside of this Gabby enjoys spending time with her friends and family, and paddle boarding on the River Stour. Over lockdown Gabby discovered an interest in houseplants, which has expanded to growing a variety of fruits and vegetables in her garden. 
Since joining Pager Power, Gabby's responsibilities have included supporting the operations and commercial team and offering general assistance within the office environment.
Gabby will be learning about the business over the coming months. This will involve communicating with clients on commercial matters to better understand the business and our customers – so you may well find yourself speaking to her. We are pleased to welcome Gabby on board.
About Pager Power
Pager Power undertakes technical assessments for developers of renewable energy projects and tall buildings worldwide. For more information about what we do, please get in touch.