This month, we are very pleased to welcome Georgia Newton to the ever-growing Pager Power family. Georgia will be working full time in our Sudbury office and is joining our commercial team as one of the first points of contact with our clients. She will be working alongside Rosie Ranson as an Administrative Officer, reporting to the Business Development Manager, Angelika Komaiszko.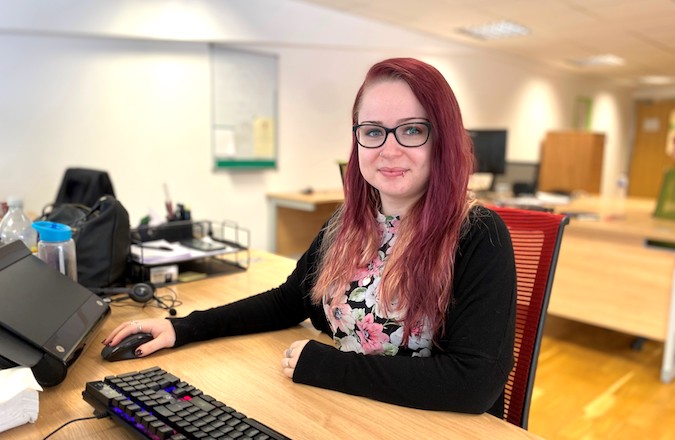 Georgia previously worked within the hospitality industry as a Regional Admin Assistant and PA to a HR Business Partner. Professionally, she has always had a keen interest in organisation and a strong drive for great customer service. Georgia also holds a Distinction Qualification in Hairdressing from the Colchester Institute.
In her free time, Georgia enjoys spending time with friends and family, hairdressing, seeing live music, baking, and getting stuck into wildlife and real-world documentaries. Alongside her family, Georgia is making the conscious move towards being more sustainable and reducing single-use plastics within the home. She has also spent many weekends with her father planting trees for the woodland trust. 
Since joining Pager Power, Georgia's responsibilities have included supporting the operations and commercial team and offering general assistance within the office environment.
Georgia will be learning about the business over the coming months. This will involve communicating with clients on commercial matters to better understand the business and our customers – so you may well find yourself speaking to her. We are pleased to welcome Georgia on board.
About Pager Power
Pager Power undertakes technical assessments for developers of renewable energy projects and tall buildings. For more information about what we do, please get in touch.