Introduction
When storm Ciara hit the UK over the weekend, torrential rain and wind gusts of up to 100mph[1] caused widespread flooding and heavy disruption to travel. Airports were especially affected as hundreds of flights were delayed, cancelled, or diverted to Europe after numerous failed landing attempts. One lucky British Airways (BA) flight BA112, however, was able to use the storm to its advantage to become the quickest ever subsonic flight between New York and London.
Record Breaking Flight
The transatlantic journey, that set off from JFK International, took just 4 hours and 56 minutes to reach Heathrow, over an hour faster than the expected travel time of 6 hours and 13 minutes. The record-breaking flight was announced on Twitter by Flightradar24, who also revealed that Virgin Atlantic flights VS4 and VS46 landed just 1 and 3 minutes behind BA112 – narrowly missing out on the record.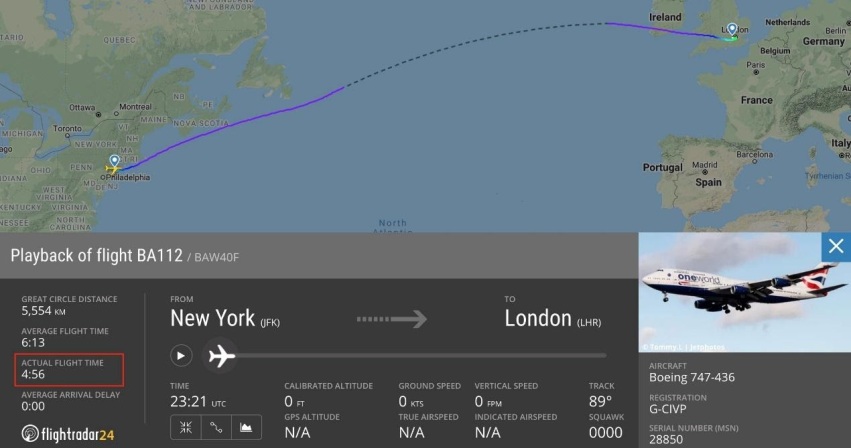 Figure 1 Image: @flightradar24/Twitter[4]
The time was made possible by a jet stream over the North Atlantic with winds of up to 250mph, which increased the planes speed to a massive 825mph[2]. Interestingly, although travelling faster than the speed of sound (724mph), the plane was not travelling at the speed of sound relative to the air surrounding it and so did not break the sound barrier. 
The record for the fastest flight from New York to London is still held by the Concorde, which did the journey in 2 hours and 52 minutes, travelling two times the speed of sound[3].
References
[1]https://www.telegraph.co.uk/news/2020/02/09/storm-ciara-hits-britain-mph-wind-rain-travel/
[2]https://www.thedrive.com/news/32130/british-airways-flight-hit-825-mph-during-record-breaking-nyc-to-london-trip
[3]https://www.guinnessworldrecords.com/news/60at60/2015/8/1996-fastest-flight-across-the-atlantic-in-a-commercial-aircraft-392882?fb_comment_id=861858067235008_1614647798622694
[4]https://twitter.com/flightradar24/status/1226592095105929217