On September 25, 2023, Octopus Energy unveiled an innovative wind tariff designed to provide residents living close to offshore wind farms with the advantages of more affordable sustainable energy. The newest 'Fan Club' wind tariff is focused on communities living along the coastline from Grimsby to Skegness. When the local offshore wind farm generates a lot of wind-powered electricity, these homes will be eligible to receive up to 50% off their electricity bill. [1]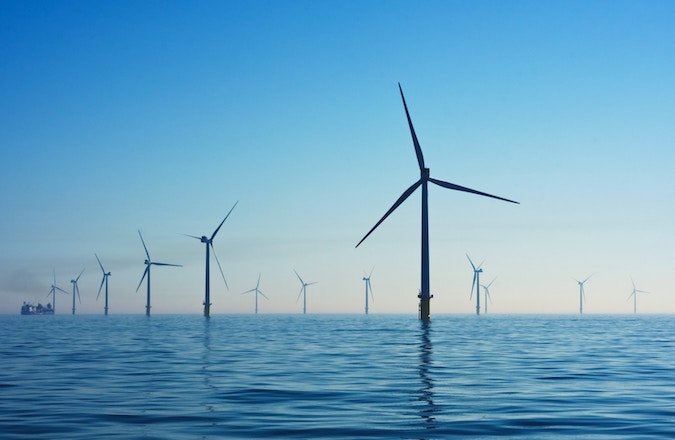 Figure 1: Rampion Offshore Wind Farm, United Kingdom. [2]
Octopus Energy Tariffs
Octopus Energy has introduced several cutting-edge rates over the years; a few of them are listed below:
Fan Club's tariff – 50% discount when the wind is blowing;

Agile Octopus – 100% green electricity tariff with Plunge Pricing;

Cosy Octopus – Heat pump tariff with six hours of super cheap electricity every day;

Octopus Go – EV tariff with super cheap electricity between 00:30 – 04:30 every night. [3]
The company's innovative "Fan Club" was initially introduced in 2021, for clients who resided close to one of Octopus's onshore wind turbines in Market Weighton, Halifax, Yorkshire, and Caerphilly, Wales. Since then, more than 20,000 requests for community-based wind turbines have been received by Octopus. Now, the well-liked programme has spread to Germany and the United States.
Octopus Energy's Wind Strategy
Octopus recently announced its intention to acquire Deep Wind Offshore as part of its global offshore wind energy spending strategy. Octopus is a shareholder in Hornsea One and the Lincs offshore wind farm, both located off the east coast of England in the United Kingdom. 
Octopus Energy Generation CEO Zoisa North-Bond stated: 
"Our 'Fan Club' demonstrates just how much people love wind in Britain. It's fantastic to now expand this pioneering scheme to those living near offshore wind farms too. People overlooking these majestic wind farms along the coastlines from Grimsby to Skegness will now be able to benefit from cheaper electricity when it's windy." [4]
Hopefully, other energy providers will follow in Octopus' footsteps. This could be the first step in a huge movement, where companies own their very own energy generation and offer subsidised local wind tariffs across the country.
About Pager Power
Pager Power undertakes technical assessments for developers of renewable energy projects and tall buildings worldwide. For more information about what we do, please get in touch.
References
[1] A breezy bargain: Octopus launches first ever offshore 'fan club' tariff (no date) Octopus Energy. Available at: https://octopus.energy/press/offshore-fan-club-launch (Accessed: 13 November 2023).
[2] Doherty, Nicholas (2019) on Unsplash.com. Last accessed on 13th November. Available at: https://unsplash.com/photos/white-electic-windmill-pONBhDyOFoM
[3] All our tariffs: Octopus Energy (no date) All our tariffs | Octopus Energy. Available at: https://octopus.energy/tariffs/ (Accessed: 13 November 2023).
[4] Lubbock, J. (2023) Octopus announces first 'fan club' tariff for customers near Offshore Windfarms, Current
News. Available at: https://www.current-news.co.uk/octopus-announces-first-fan-club-tariff-for-customers-near-offshore-windfarms/ (Accessed: 13 November 2023).