2014 was a record year in the completion of tall buildings. 97 buildings with an overall height of more than 200 metres were completed; this is the equivalent of approximately more than 60 floors. These were constructed in 54 cities from 19 countries [1].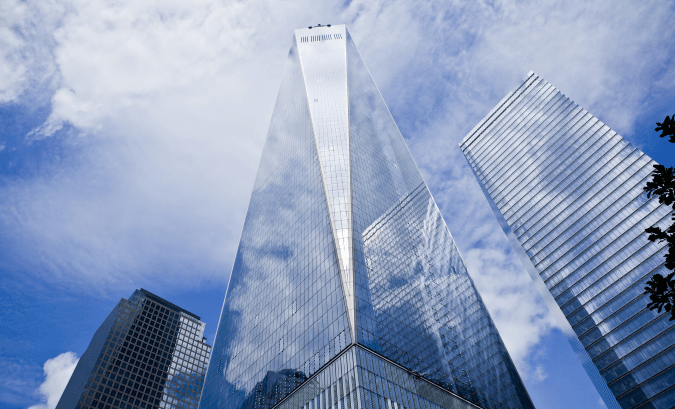 Hong Kong in China, New York City in the US, Dubai in the United Arab Emirates, Tokyo in Japan, Singapore in Singapore, Seoul in South Korea are a few examples of cities with numerous tall buildings.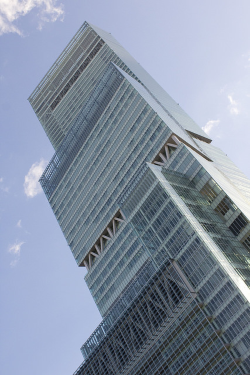 The tallest building for 2014
The tallest building constructed in 2014 was the One World Trade Centre, in New York, having an overall height of 541 metres. (See image above.)
The first supertall building in Japan
Japan completed its first supertall building, the 300-metre Abeno Harukas.
Tianjin, China – Most completions in 2014
The city of Tianjin in China was the city with the most completions (6).
The tallest building in the world
Burj Khalifa in Dubai remains the tallest building in the world standing at an impressive height of 828 metres (163 floors).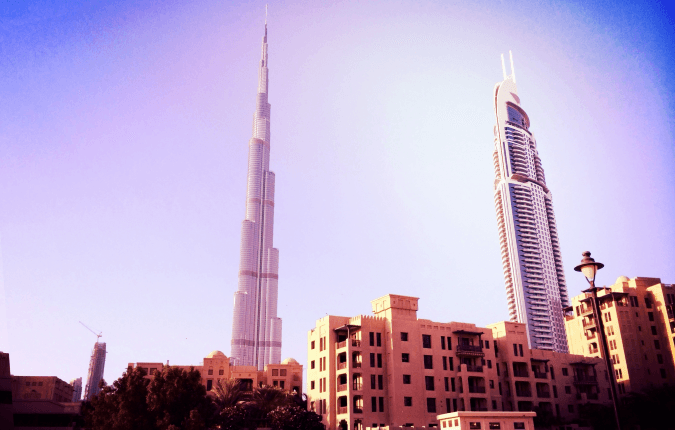 Future trends
In 2014, over half (54%) of the world's population lived in urban areas. In 1930 that figure was 30%. The urban population of the world has grown rapidly since 1950, from 746 million to 3.9 billion in 2014. Continuing population growth and urbanization are projected to add 2.5 billion people to the world's urban population by 2050 [2]. This is likely to add pressure to cities to grow vertically in height.
Conclusions
There is an increasing trend for buildings to become taller. Usually tall buildings are built in large or growing urban environments where there is a higher demand and competition for space.
In large or growing urban environments there are usually airports in the vicinity and numerous wireless telecommunication services. There can be interference caused by tall buildings to both aviation and telecommunication services. When planning a tall building it is considered good practice to consult aviation and telecoms operators to check whether any concerns could be raised.
References
[1] Tall Buildings in Number: 2014 Year in Review, The Skyscraper center.  (Last accessed 26/01/2015).
[2]  World Urbanisation Prospects, the 2014 revision, United Nations Department of Economics and Social Affairs. (Last accessed 26/01/2015).
Image accreditation: "One World Trade Center 2014" by Anthony Quintano via Flickr / CC BY 2.0 / Image cropped and resized from original.
"Abeno Harukas" by Japanexterna via Flickr / CC BY-SA 2.0 / Image resized from original.
"Dubai" by Caroline Menezes Torres Bagger via Flickr / CC BY 2.0 / Image cropped and resized from original.