You can order now order the new Pager Power detectability report online. The v2 Radar Detectability Assessment will clearly tell you whether a particular wind turbine will affect a radar, as well as show you the maximum turbine height that is likely to be undetectable. This means you can maximise your development potential. Keep reading to learn more about radar detectability assessments and other great v2 report features.
What Does a Radar Detectability Assessment Do?
It determines whether the radio energy a wind turbine reflects back will be enough for it to be shown on the radar screen.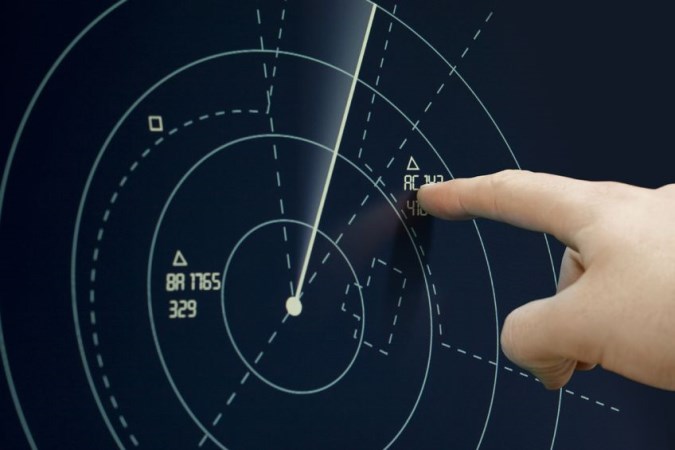 Radio propagation, wind turbine and radar information is needed to perform the assessment calculations. These take into account many parameters: terrain profile, radar design and performance, wind turbine dimensions, earth curvature, refraction and diffraction.
Radar Line of Sight or Radar Detectability?
Radar Line of Sight and Radar Detectability assessments both advise whether a particular wind turbine will affect a radar. Both types of analysis are useful.
It is common to undertake Radar Line of Sight Analysis initially with follow up Radar Detectability Analysis if there is a requirement for greater accuracy.
Radar detectability analysis is more accurate and is particularly applicable to Air Traffic Control Primary Surveillance Radar.
Radar Line of Sight Analysis is applicable to a wider range of radar types and is more readily understood and accepted.
Existing Assessment Tools
It seems that with so many parameters to consider, some existing radar detectability tools are complicated to use, bringing about configuration errors that have given highly inaccurate results. These results are sometimes not easily understood by members of the planning process, such as planning officers, who have to make the ultimate decision as to whether a particular wind development can go ahead.
Also, it seems that many of the current tools give over conservative results that can be received with a low level of confidence. For these reasons, there is a requirement for an accurate, reliable, easy to use and easy to understand radar detectability report. The benefits include more wind development; more effective radar safeguarding and lower management costs.
Pager Power Radar Detectability Assement v2 Features
Maximise Potential
As well as performing analysis on the specified wind turbine, our system also computes results for numerous turbines with the same proportions.
These additional calculations enable graphical and textual advice on the maximum turbine that will not affect the radar to be provided.
Enhanced Accuracy
The new radar detectability report continues to use the accurate weighted average algorithm for determining terrain elevation.  However report accuracy has been improved by employing the latest algorithm recommended by the International Telecommunications Union ITU-R 526-12.
This is a modified Bullington method combined with spherical earth diffraction modelling. This diffraction model has been proven much more accurate than older modelling methods.
Slice by Slice Analysis
Our radar detectability calculations are reliable and accurate because they are based on the 2006 CAA Slice by Slice model; the system has been developed specifically for wind farm radar calculations.
Slice by Slice analysis at any resolution is much better than simply analysing to the turbine tip or hub. In v2 we take into account every 1m slice of the turbine from the ground to blade tip. Improving vertical resolution from 10m (in v1) down to 1m has increased the overall accuracy of Slice by Slice analysis even further.
Real World Validation
Our system has been validated with real world wind farm radar observations.
Operating wind farm radar returns at a number of UK airports and on a variety of radar have been used to cross-check and validate both radar line of sight and radar detectability models. Further validation and calibration is ongoing.
Consideration of Speed Variation
Some sections of the wind turbine rotor are more likely to be detected than others because of their speed relative to the radar. This means that reflected energy is greatest from the upper and lower (but not top and bottom) of the wind turbine rotor. V2 takes these speed variations into account.
Ease of Use
The report is easy to read and understand with clear graphical and text results. It is designed to be understood by a wide audience including air traffic controllers, engineers, wind farm developers, planning officers and managers.
The v2 report is available now on the online system, with an interface which is simple to use. This removes the risk of getting the configuration wrong and producing an inaccurate result.
Pager Power Online System History
We have been working on wind farm radar issues since 2002, and to date, have undertaken assessments on 24% of the wind turbines that are currently generating electricity in the United Kingdom.
2002: We developed a software tool for producing radar line of sight assessments, which included a weighted average algorithm for calculating accurate terrain height from digital terrain data. The algorithm is the best for wind turbine radar assessments because it is accurate and cannot predict peaks or troughs that may not exist.
2003: We developed the comparative Slice by Slice diffraction algorithm which was used successfully to assess Scottish Power's Black Law wind development. It is necessary to analyse vertical slices of the turbine individually (rather than to consider the entire turbine at just one height) because the radar propagation can vary hugely between the top and the bottom of the turbine.
2006: The UK Civil Aviation Authority published a methodology for calculating radar detectability in the first edition of CAP 764. In response, we then adapted our software to follow this methodology with subsequent updates to antenna parameters and detection thresholds following consultation with the UK Ministry of Defence.
The calculation features slice by slice modelling at 10m resolution and uses the ITU-R 526 Deygout diffraction model.
2010: We updated the software so that our customers could place orders for some wind farm radar reports over the web. We created Pager Power Online.
The main radar reports available were an Aviation Risk Report; Radar Line of Sight Assessment and Radar Detectability Report v1.
Ordering the Radar Detectability Assessment
To order the v2 Radar Detectability Assessment, please go to the online order form by clicking here. It is available at a base price cost of £195 (exc. VAT). More than one turbine can be included in the assessment for a price of £125 (exc. VAT) per subsequent turbine. Lastly you are now able to request an Expert Commentary accompaniment for £60 (exc. VAT), which will allow members of our technical consultancy team to review the results and suggest next steps for taking the project forward.