So far offshore wind energy has seen its development in sea areas where the water is shallow because the foundation's technology only enabled the exploitation of those areas. Recent advancements in the foundation's technology (floating foundations) have made possible and economically profitable the deployment of offshore wind capacity in those areas where the water depths are significant.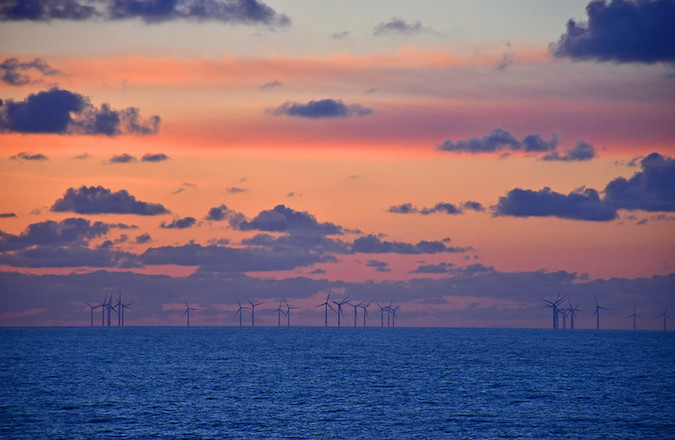 Offshore wind farm [1]
Wind Energy Areas (WEAs) off California
The US Department of the Interior issued on the 26th of May 2022 a Proposed Sale Notice (PSN) for the commercial development of offshore wind energy off the coast of California (Morro Bay Wind Energy Area and Humboldt Wind Energy Area). The overall area can accommodate circa 4.5GW of offshore wind capacity. For the first time the area lease includes waters outside the US West Coast and is also open to floating wind projects [2].
Such initiative has also made significant steps forwards in Oregon where in early May, the federal Bureau of Ocean Energy Management began soliciting public comments on two potential lease sites off the coast. A Seattle-based developer submitted a lease request to build a wind farm off Washington's Olympic Peninsula. The total capacity for the proposed offshore wind farm is of 2GW and should start the production of electricity by 2030 [3]. 
About Pager Power
Pager Power undertakes technical assessments for developers of renewable energy projects and tall buildings. For more information about what we do, please get in touch.
References
[1]  Liwesta, (May 2019) from Flickr.com. Last accessed on 30 May 2022. Available at: Sunset at the offshore wind farm
[2] US Proposes First-Ever Offshore Wind Lease Sale on West Coast, Adrijana Buljan, date: 27/05/2022, accessed on: 30/05/2022.
[3] Offshore Wind Gains Momentum on West Coast, Alex Brown, date: 06/05/2022, accessed on: 30/05/2022.