Canary Wharf, the central business district and home to hundreds of office and retail spaces in east London, has struck a deal with one of the world's biggest providers of renewable energy, and will soon be powered by a wind farm 450 miles away.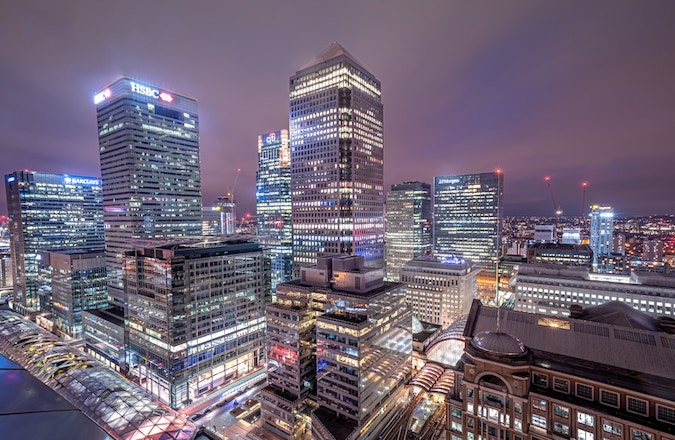 Figure 1: Canary Wharf. [1]
The Deal
A leading provider of renewable energy, Brookfield, have announced they have agreed a 15-year deal to supply approximately 75% of Canary Wharf Group's electricity demand [2] with a look to extend the deal to meet 100% of the demand. The deal, which was a three-year process to agree, is predicted to reduce the electricity bill by 50% for some of the biggest corporate names such as BP, HSBC and EY.
The Wind Farm
The onshore wind farm is expected to be commissioned in 2026 [3]. Brookfield have over 25,000 MW of installed capacity, and the power purchase agreement with Canary Wharf Group is part of Brookfield's pipeline of UK wind projects.
Onshore wind farms are effectively banned in England through planning law. As such, the project, expected to be commissioned by 2026, is unlikely to be built south of the Scottish border [4].
What's Been Said
CEO of Canary Wharf Group Shobi Khan has said: "This agreement will not only give Canary Wharf Group more control over emissions from our buildings: in adopting a partnership approach with Brookfield, it creates the certainty required to allow them to invest in construction of this wind farm and increase the UK's overall supply of renewable energy." [4]
CEO of Brookfield's renewable power and transition group, Tom O'Brien has said: "This power purchase agreement with Canary Wharf Group ensures their entire estate, including their customers, have access to reliable renewable power, with flexibility to expand as the Canary Wharf Group estate grows."
About Pager Power
Pager Power undertakes technical assessments for developers of renewable energy projects and tall buildings worldwide. For more information about what we do, please get in touch.
References
[1] Alex Tai, Canary Wharf, London (April 2020) on Unsplash.com. Last accessed on 15th April. Available at: https://unsplash.com/photos/zpRBCGplUzM Accessed 11/05/2023
[2] https://www.theguardian.com/business/2023/may/08/canary-wharf-offices-and-retail-spaces-to-be-powered-by-scottish-windfarm-london Accessed 11/05/2023
[3] https://www.scottishconstructionnow.com/articles/scottish-wind-to-power-canary-wharf-in-new-deal-with-brookfield Accessed 11/05/2023
[4] https://www.thenational.scot/news/23511065.scottish-energy-power-canary-wharf-group-green-power-deal/ Accessed 11/05/2023