Background
Transponder Mandatory Zones (TMZs) can be established to mitigate the effects of wind farms. The number of wind farm TMZs is on the increase in UK airspace. We take a look at why. 
What Are TMZs?
Pilots flying through Transponder Mandatory Zones need to have a working radar transponder that is switched on. If they don't they can't fly through the zone.
Transponders are devices, fitted to aircraft, that receive radar interrogation signals and reply to them with a coded radio message.
Radar Types
Primary Surveillance Radar (PSR) detect signals that reflect from the aircraft's body which means that they detect all aircraft – even if they do not have transponders.
Secondary Surveillance Radar (SSR) detects signals transmitted by an aircraft's transponder. This means that they do not detect aircraft without operational transponders.
Most airports and air traffic control providers operate a combination of PSR and SSR radar.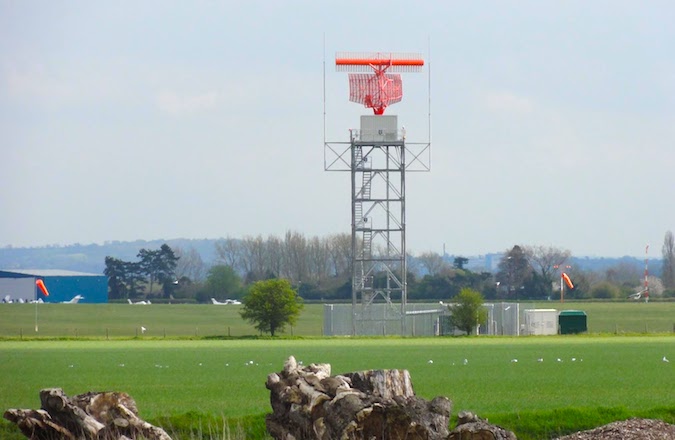 Figure 1: Combined PSR and SSR installation at London Oxford Airport.
How TMZs Work
PSR can detect wind turbines which can result in false returns on air traffic control displays. SSR radar do not detect turbines because turbines do not have transponders. The table below summarises the effects of wind turbines and aircraft on the two radar types.

Aircraft without transponders cannot fly through a TMZ established around a wind farm. This means that all aircraft overflying the wind farm will be detected by SSR which in turn means that the wind farm's effects on PSR can either be disregarded by air traffic controllers or blanked so that they are not displayed at all.
When is TMZ Mitigation Appropriate?
Small private aircraft, for example, gliders and microlights, often do not have transponders. This means that TMZs may not be appropriate where such aircraft fly regularly. Small light aircraft tend not to fly long distances over open water which means TMZs may be more appropriate for mitigating offshore wind developments than onshore ones.
Why are TMZs Becoming More Prevalent?
NATS' radar modelling has become more conservative because recent experience has shown that its PSR radar are more likely to detect offshore wind turbines in certain weather conditions. This means that additional mitigation is required to allow certain offshore wind developments to go ahead. 
How Can Pager Power Help?
Pager Power supports wind farm developers with modelling and advice regarding wind farm radar mitigation. To find out more please get in touch.