Background
Wind turbines, buildings and other tall structures can adversely affect aviation, radar and telecommunications systems. Planning Conditions can be used to allow planning permission to be granted whilst ensuring that adverse impacts are managed effectively.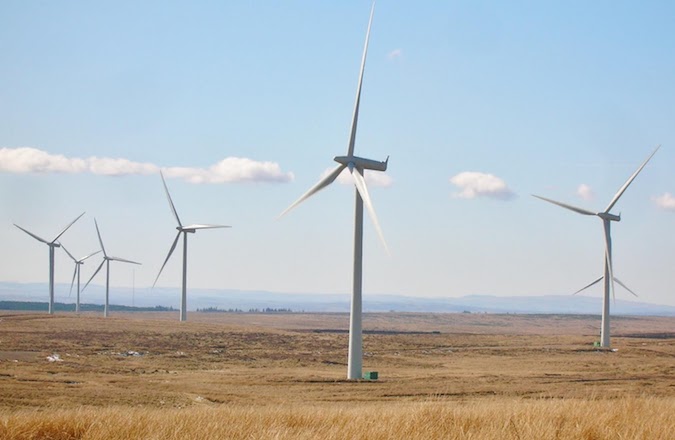 Figure 1 Whitelee Wind Farm, Scotland had multiple radar planning conditions
Example planning condition
The planning conditions below were attached to the planning permission for the Beatrice offshore wind farm in Scotland.
No turbine shall be erected until the Developer has agreed a Primary Radar Mitigation Scheme (PRMS) with the Operator which has been submitted to and agreed in writing by the Scottish Ministers in order to mitigate the impact of the development on the Primary Radar Installation at Allanshill.
No turbine shall be erected unless and until the approved Primary Radar Mitigation Scheme has been implemented and the development shall thereafter be operated fully in accordance with such approved Scheme.
How do planning conditions work?
Planning conditions can prevent a development being built and/or operated until technical mitigation arrangements (for example a new in-fill radar) have been put in place. Typically such conditions are agreed when there is a reasonable degree of certainty that there will be a mitigation solution and the cost of designing the solution is expected to be high. This means the time and expense of designing a mitigation solution can be delayed until planning permission is secured.
Should planning conditions be used in this way?
Some developers think using planning conditions is beneficial because of the reduction in time to achieve planning permission and the reduction in risk of a planning refusal. Others want to avoid the risk of being unable to develop because the planning condition may not be dischargeable in practice. The majority of developers will consider planning conditions when there is a high likelihood of being able to discharge the condition in practice.
What sort of issues may be dealt with by planning condition?
The following technical issues can be addressed with planning conditions:
Radio and Telecommunications Interference

Aviation Obstruction Lighting

Wind Turbine Shadow Flicker issues

Glint and Glare caused  by solar reflections

Potential solar heating effects

Potential impacts on Aviation Safety
What types of development can have technical planning conditions?
Development types include:
Wind Turbines

Wind Farms

Glazed Buildings and Structures

Tall Buildings and Structures

Static Solar PV Developments

Tracking Solar PV Developments
How are planning conditions discharged?
Usually developers write to the planning authority requesting that a condition be discharged with evidence that it has been discharged. The planning authority will typically consult the radar operator and then, if satisfied, will discharge the condition.
How can Pager Power help?
Pager Power can help assess and resolve technical planning issues. We can help developers determine whether planning conditions may be appropriate and also help with the necessary work to discharge conditions. For more information please contact us on 01787 319001.
References
https://www.gov.uk/guidance/use-of-planning-conditions
Image accreditation: https://commons.wikimedia.org/wiki/File:Whitelee_Wind_Farm_looking_west.JPG