Background
Fixed radio communications links, also known as microwave links, enable point to point data transfer. They are commonly used to connect mobile base stations to the wider telecommunications network. There are urban and rural links with over 31,000 links in the United Kingdom.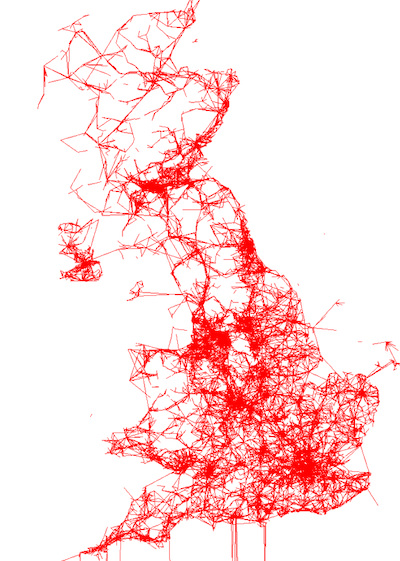 Figure 1 Chart showing UK fixed links
Impact of Large Structures
Microwave links need an unobstructed line of sight from end to end because blocked links will perform adequately. It is therefore necessary to ensure tall buildings and wind turbines will not interrupt links.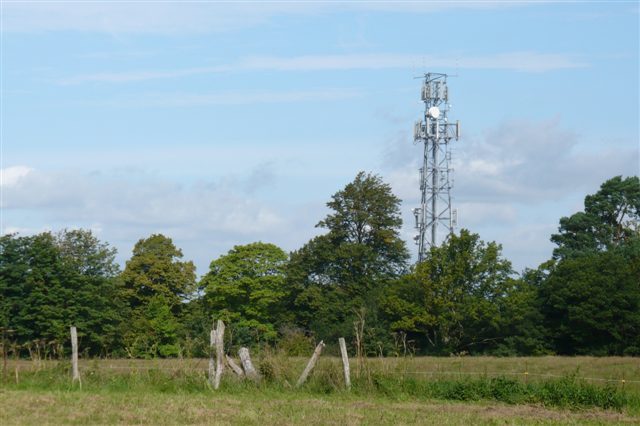 Figure 2 A typical mobile phone mast.
Ofcom
There are many UK link operators who are licensed by the telecommunications regulator Ofcom. Ofcom has a database of links which it uses when consulted regarding proposed wind turbine and tall building developments. Ofcom typically identifies links that pass within 1 kilometre of the proposed development. Operators of the links are also identified. Where necessary link operators are consulted as part of the development process.
Potential Interference
The consultation process ensures that potential interference issues are identified. Interference issues are typically resolved by proving a development will not affect a link; redesigning or re-routing the link or by redesigning the proposed development.
Ofcom suspends consultation
In 2018 European General Data Protection Regulations (GDPR) were introduced and as a result of GDPR have stopped fulfilling consultation requests. The following text is reproduced from the Ofcom response to a recent consultation request:
Thank you for your request for information on Fixed Links with respect to Wind Farm Planning.
Provision of this information is currently under review to ensure compliance with GDPR Legislation.
Fixed Link information is available on the Ofcom Website.
How should this issue be managed?
Clearly fixed link interference issues still have to be managed. There are two ways of doing this namely: Consulting link operators individually and/or examining alternate microwave link databases.
Pager Power has a good relationship with link operators; holds three databases of UK licensed links and has surveyed hundreds of UK links. Pager Power regularly helps developers avoid fixed link interference issues.
Learn More
For more information please contact us.
Click here to sign up to our newsletter for updates on this issue.