Background 
The journey of the third runway at Heathrow started in 2003 when Tony Blair's government published the plans, arguing that expansion is needed to keep pace with other European airports. However, it was not welcomed by local residents and environmental activists. The project stalled in May 2010 under the conservative and Lib-Dem government. In June 2018 the Cabinet approved the plans, however the project will have to be privately funded[1].
In February, the Court of Appeal stopped the project again because the government did not consider its plans to go ahead with the Net Zero commitment. However, Heathrow appealed, and the Supreme Court has given permission for an appeal to go ahead[2].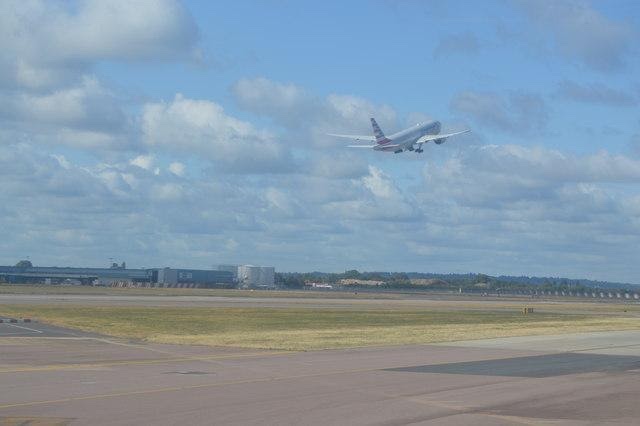 Heathrow Airport[3].
The Appeal 
The result of the appeal was published on the 16th December 2020 and resulted in Heathrow winning the battle to build the third runway and the firm behind the Heathrow expansion project can now seek planning permission for the runway.
However, ministers have been advised by their Climate Change Committee that, in order to keep emissions down, Heathrow should only expand if regional airports contract, and this is a challenge.  In fact, the current government has pledged to invest in other parts of the county and a full application from Heathrow Airport may be going against that pledge. 
Environmental groups and local residents are disappointed by the ruling. Environmental activists are claiming that the ruling breaches the government's policy of removing almost all carbon emissions from the economy by 2050 – the so-called Net Zero commitment[4].
Conclusion
Despite this win by Heathrow Airport the project it still faces major obstacles, including having to persuade a public enquiry of the case for expansion. And if planning inspectors approve the scheme, the government will still have the final say[4].
About Pager Power
Pager Power undertakes technical assessments for developers of renewable energy projects and tall buildings. For more information about what we do, please get in touch.
References
[1] Third runway will not be built until 2030 – if Heathrow wins right to proceed, Tom Lowe, date: 07/10/2020, last access: 17/12/2020.
[2] Heathrow can appeal against third runway block, BBC, date: 07/05/2020, last access: 17/12/2020.
[3] Heathrow Airport – southern runway, N Chadwick, date: 16/01/2019, last access: 17/12/2020.
[4] Heathrow wins court battle to build third runway, Roger Harrabin, date: 16/12/2020, last access: 17/12/2020.