Just Like Us
Wind farm development in France can be constrained due to potential impacts on radar (more information can be found here and here). This will come as no surprise to a seasoned wind farm developer, it's a familiar story in countries all over the world including the UK, the USA, Germany, South Africa and many more. However, whilst radar operators all over the globe agree that wind farms can cause an adverse impact, the requirements for assessing the potential issue can vary significantly.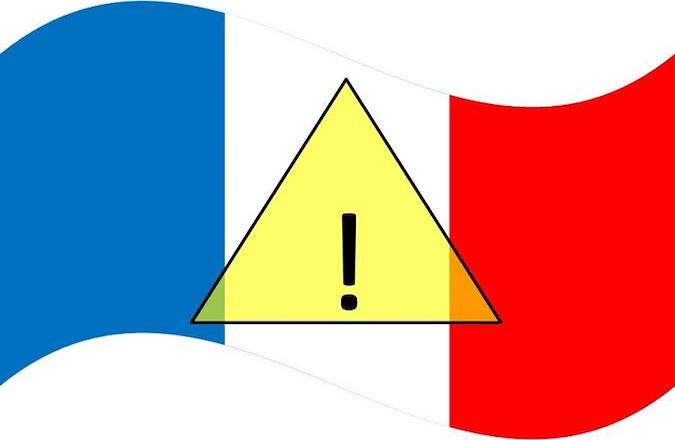 Figure 1: Radar installations are strictly safeguarded in France
Types of Radar
Broadly speaking, the most prevalent radar that can constrain wind farm development are:
Civil aviation radar – Primary Surveillance Radar (PSR) and
Secondary Surveillance Radar (SSR).

Military aviation radar – PSR and SSR.

Meteorological radar.
The above is, unfortunately, not an exhaustive list. Issues can also arise due to Precision Approach Radar (PAR), marine radar, mobile threat radar and so on. In this article we are focusing on the most common barriers for wind farm development.
Ways to Protect Radar
Options for minimising radar impact due to wind farms include:
Stand-off distances.

Radar line of sight requirements.

Radar detectability requirements.

Case-by-case assessment of operational significance.

A combination of the above.
It is very difficult to implement a process that is both simple to apply and reasonable. Simple rules tend to be crude, whereas a comprehensive process lends itself to subjectivity e.g. deciding how operationally sensitive a given piece of airspace is.
In practice, most countries have rules and/or guidelines in place, but this can be discussed or challenged if appropriate.
French Requirements
The rules for the three most common radar types are defined quite thoroughly in France.
Civil Aviation Radar
The starting point for potential impacts on civil aviation radar is the Eurocontrol guidance document[1] for assessing the impact of wind farms on radar. The approach recommended by Eurocontrol is to determine the assessment requirement based on the separation distance from the radar. The range from the radar will determine whether:
No development is acceptable.

A simple assessment is required.

A detailed engineering assessment is required.

No assessment is required.
Eurocontrol advises assessment is not required beyond 15 km for PSR or beyond 16 km for SSR. Where detailed assessments are required, Eurocontrol advises assessment of:
Shadowing effects.

False targets.

Positional accuracy impacts.

Bearing errors.
The technical appendices to the Eurocontrol guidelines provide a methodology for assessing the above.
It is recommended that this methodology is followed for civil aviation radar in the vicinity of a proposed wind farm development.
Military Aviation Radar
The French military approach to radar safeguarding has been presented in a previous article. The key criteria are:
A maximum angular width or 1.5 degrees for any proposed development – illustrated in Figure 2 below.

A minimum angular separation of 5 degrees between adjacent wind farms – illustrated in Figure 3 below.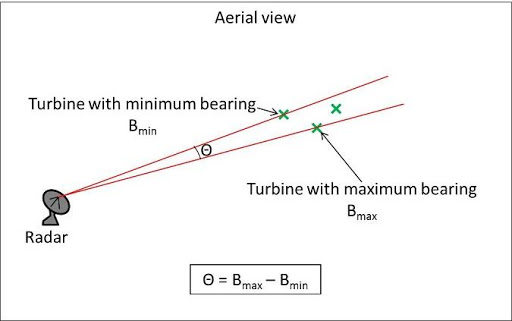 Figure 2: Angular width of a wind farm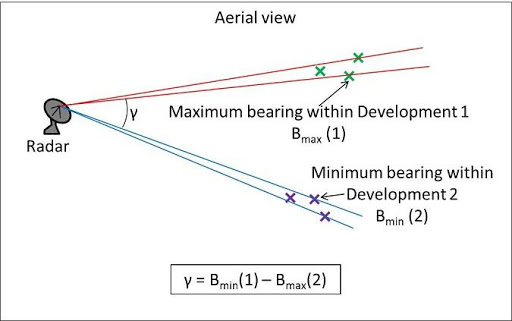 Figure 3: Angular separation between wind farms
Meteorological radar
The criteria for meteorological radar in France are perhaps the most complex of the three types discussed here. They are defined by Meteo France and informed by the results of a study that examined wind farm effects empirically[2].
In a similar vein to the Eurocontrol approach, the level of assessment required is first determined based on range. This will determine whether:
No development is acceptable (typically within 5km).

The development is within a 'consultation zone' and must meet the Doppler interference zone criteria (typically within 20km).

No restriction is imposed (typically beyond 20km).
Meteo France has defined a technical methodology for assessment of the Doppler interference zone. The details of this are not presented here for, but the key points are:
The Doppler interference zone is defined based on the turbine positions and their radar cross section. These parameters define the range of affected azimuth angles and a zone 'depth'.

The Doppler interference zone must not have a dimension of more than 10 km i.e. the maximum distance in a straight line between any two points on the edge of the zone must be less than 10 km.

The Doppler zones of any two adjacent wind farms must be separated by at least 10 km. If this separation is not maintained, the zones must be considered as one.

The total area of all Doppler zones within a consultation zone must not exceed 10% of the consultation zone area.
The overall aim of this assessment approach is to minimise the area within a meteorological radar's coverage that can be adversely affected by wind farms.
Conclusion
Radar constraints are a headache for developers in France as much as anywhere else. The good news is that there are fairly well defined rules and guidelines for development. These can be challenged on a case-by-case basis where mitigating circumstances are present. However, understanding and incorporating these requirements at the design stage can provide a significant head start when it comes to overcoming (or ideally preventing!) objections from radar operators.
References
[1] Eurocontrol, 2014, How to assess the potential impact of wind turbines on surveillance sensors – guidelines, Version 1.2.
[2] Meteo France and SMHI, 2010, OPERA III Work Package 1.5b Site protection (wind turbines), EUMETNET.