Background
Project Greenblade is a nationwide plan to mitigate the effects of wind farms on UK Ministry of Defence (MOD) radar. The mitigation will use onshore long range (relatively) 3D Theia radar to supplement the MOD's radar picture. The project is being led by Developers of UK offshore wind farms.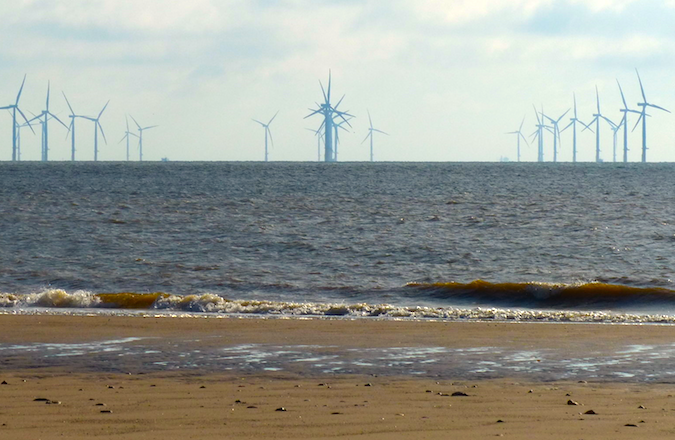 Figure 1: Lincolnshire offshore turbines – visible to RAF Coningsby radar
Project Sponsors
The project is being sponsored by wind developer Scottish Power Renewables (SPR), air traffic control equipment supplier Thales, consultant Cyrrus and holographic radar manufacturer Aveillant (which is owned by Thales).
In July 2018 the Telegraph reported  that  Scottish Power Renewables entered into an agreement with Aveillant to develop radar mitigation to allow its future offshore wind projects to go ahead in the face of MOD radar objections.
Need for Mitigation
In the past North Sea offshore wind developments were deemed to be acceptable on the basis that they could be mitigated using the TPS-77 radar's in-built mitigation capabilities . As we reported in August 2018 the Ministry of Defence has resumed objecting to wind farms that affect its air defence radar following a flight trial of its Staxton Wold radar.
It appears that the MOD is set to continue objecting to offshore wind farms that affects its air defence radar unless an alternate mitigation solution is found. The UK has ambitious growth targets for offshore renewables which means that a solution to this problem is necessary.
How it will Work?
The range of Aveillant's radar will be extended to 60 nautical miles with a network of radar being installed along the North Sea coast. These new radar will be used to provide coverage above wind farms that impact the MOD's radar. Data from the new radar will be integrated into Air Defence and Air Traffic Control systems.
Will the system work?
Currently the Aveillant radar is used for wind farm radar mitigation at low range with the 60 nautical mile range version of the radar being technically feasible but not fully demonstrated. A big part of Project Greenblade's work is to take the Aveillant radar from its current state to one where it is fully proven for mitigating the effects of wind turbines on radar.
Who will own the radar?
The radar will be funded by the wind industry initially. It is intended that they will be adopted by the Ministry of Defence once they have been integrated into its systems.
How can Pager Power help?
Pager Power advises wind developers on radar impact; mitigation options as well as the overall project risk arising from radar objections.
References
https://www.telegraph.co.uk/business/2018/07/15/mod-concerns-turbines-scottish-powers-radar/
https://projectgreenblade.co.uk/  
https://www.scottishpowerrenewables.com/
https://www.thalesgroup.com/en/global/activities/defence/air-forces/radars-and-sensors
Image accreditation: https://commons.wikimedia.org/wiki/File:Lincs_Offshore_Wind_Farm_-_geograph.org.uk_-_3802576.jpg