Background
Pager Power's business is growing. This is due to a resurgence in the UK renewable sector and also a significant increase in demand from developers of UK city centre property. Our growth means we will be moving into a new larger office in Sudbury as well as the recruitment of two additional team members before the end of the year.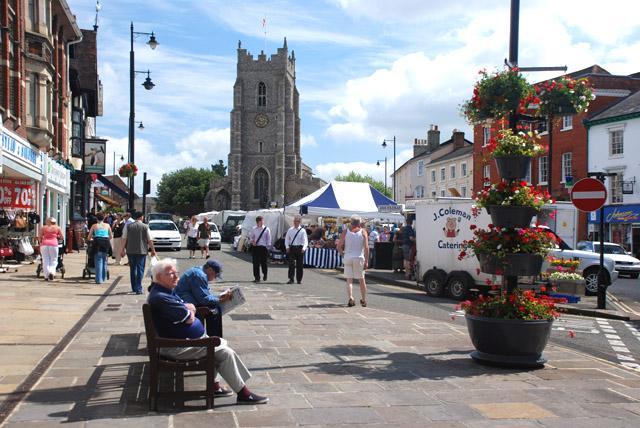 Figure 1 Market Hill – Sudbury – Suffolk
Support Officer
Our close-knit team needs a clever, friendly and hard-working Support Officer to keep the business running smoothly and to help it grow. They will receive comprehensive training and support to enable them to grow into the role. After initial training duties will include Preparing proposals; Answering the phone; Bookkeeping; Chasing overdue invoices; Backing up sensitive data; Managing emails; Managing customer data and IT support. Candidates will be expected to be educated to A-Level standard (or equivalent) with good communications, numerical and IT skills.
Technical Analyst
This role involves working with interesting people and projects worldwide. They will undertake technical analysis, report writing and consultancy for customers who develop tall buildings and renewable energy projects. As well as analysis and report writing they will also be expected to review and comment on colleagues' reports, meet our customers, support site radio and television coverage surveys and travel within the UK and overseas if required.
Essential requirements include: writing clearly and effectively in English; proficiency with Microsoft Excel; good people and team skills as well as an understanding of maps and co-ordinates. The ideal candidate will have a degree and be able to demonstrate they are technically competent whilst being good at Maths and English.
Pager Power
PAGERPOWER Urban & Renewables is a specialist consultancy that helps companies build wind farms, solar farms and tall buildings in Britain and throughout the world. We analyse and resolve complex technical issues so that these developments can be built. Issues we resolve relate to solar reflections, radar interference and low flying aircraft.
Applications
Benefits include paid leave, company pension, quarterly bonus and local gym membership. The rate of pay offered will depend on your qualifications, age and experience. Note that Pager Power has customers all over the world and we welcome applicants of all nationalities. To apply, or find out more, please email mike@pagerpower.com
Links
Image accreditation: https://www.geograph.org.uk/photo/900492