Background
Renewable energy is becoming used more frequently and, with the help of Storm Bella, wind power broke a new record in the UK on Boxing Day.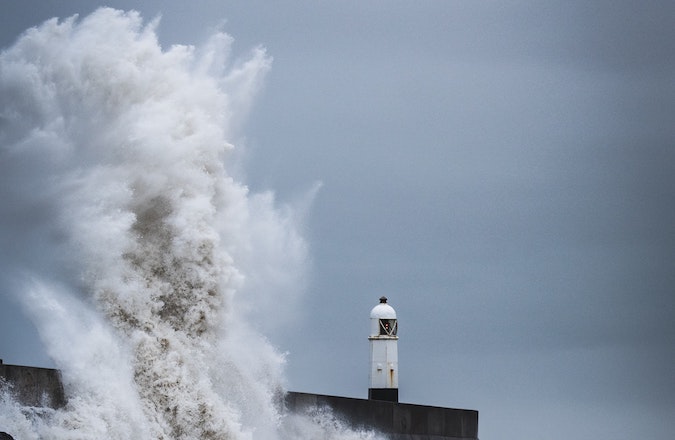 More than half of Great Britain's daily electricity came from wind turbines for the first time on Boxing Day, as Storm Bella arrived, bringing gusts of up to 100mph. As a result wind power provided 50.7% (15.06 gigawatts) of Great Britain's electricity according to data charting the power generation mix[1]. Of that, 58.82% came from onshore wind farms, and the remaining 41.18% from offshore wind power[2].
Record Breaking Boxing Day
Drax Electrics Insights collected data on how the UK was being powered over the festive period and found that wind farms had produced a record percentage of power for homes.  Drax Electrics Insights explained that the UK was primarily powered by wind farms on Boxing Day. "More than half of Britain's electricity was generated by wind power on Boxing Day this year, this is the first time ever wind has supplied the majority of the country's power over the course of a whole day"[1].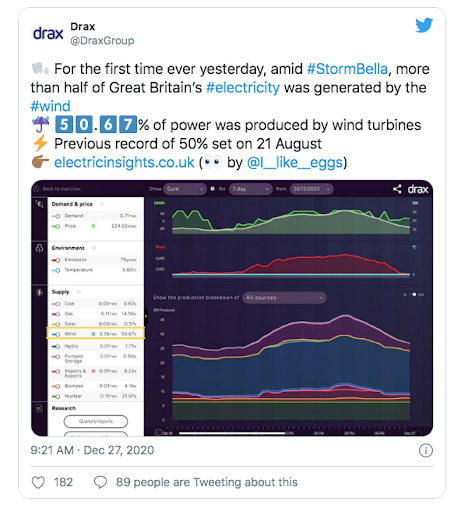 Figure 1: Drax Electrics Insights tweet[3]
Previous Wind Power Records in 2020
The milestone follows a string of new low-carbon records set in 2020, as Covid-19 restrictions depressed power demand, helping wind and solar to claim a larger share of the mix. It beats the previous record for the proportion of power supplied by wind farms over a 24-hour period in Britain, which was made on 21 August of this year. On this day, wind farms supplied 50 percent of Britain's electricity.[4]
In fact, wind briefly hit 60% in August – which was the highest ever share of the UK power mix. But it had not previously sustained such levels for 24 hours. 
While Boxing Day set a record for the highest share of power generated by wind farms, it was not a record for the most power they have ever supplied. That was set earlier this month, when windfarms delivered 17.3 gigawatts. Because overall demand was higher at the time, their percentage share of total power generation was lower than it was on Boxing Day, at 40%[1]. 
Renewables Revolution
"Britain has experienced a renewables revolution over the last decade with the growth of biomass, wind and solar power," said Drax Electric Insights.
As we have already reported in a previous news article, the price of wind power is reducing – Wind Turbines are Getting Bigger and Taller. In fact, the most recent assessment released by the government shows that wind and solar are now the cheapest form of new power generation available on a Levelized Cost Of Energy (LCOE) basis, and look set to reduce in cost for years to come.
The government wants offshore wind farms to power all UK households by 2030, and these record-breaking achievements underpin that mission.
About Pager Power
Pager Power has expertise in assisting wind developers through the planning process by undertaking assessments and engaging with stakeholders. For more information about what we do, please get in touch.
References
[1]https://www.theguardian.com/environment/2020/dec/28/storm-bella-helps-uk-record-wind-power-generation-boxing-day
[2]https://secretmanchester.com/new-record-for-electricity-generated-by-wind-power-this-week/
[3]https://twitter.com/DraxGroup/status/1343124873468653568
[4]https://www.independent.co.uk/environment/climate-change/wind-power-record-britain-boxing-day-b1779523.html