Background
NATS has announced that it is replacing the existing Primary Surveillance Radar at Lowther Hill with a new radar that is less likely to be affected by wind farms.
How many wind farms will this affect?
The radar is located on Lowther Hill in southern Scotland. Its altitude and local topography mean that the existing radar can detects most wind farms in central and southern Scotland. This radar is probably impacted by more wind farms than any other radar. The short answer is hundreds of existing and planned wind farms.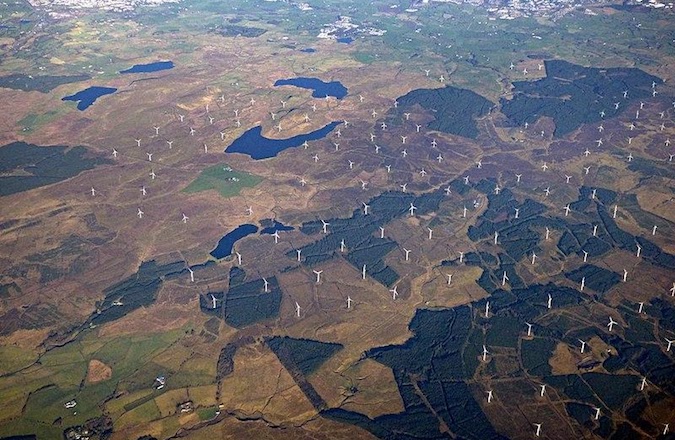 Figure 1 Whitelee Wind Farm affects the radar at Lowther Hill, Glasgow Airport, Prestwick Airport and Cumbernauld
How will the replacement radar work?
The new radar will be supplied by Indra to replace the existing Raytheon radar. The Indra radar is more advanced than the Raytheon radar and has in-built capabilities for mitigating the adverse impact of wind farms. The new radar is better at distinguishing wind turbines and aircraft which will means that the impact of wind farms will become tolerable.
Who is funding the new radar?
NATS' recent statement reads:
The replacement is a direct investment by NATS Services Ltd – the commercial arm of the air traffic service provider – with developers that benefit from it then contributing to its on-going operation.
Will NATS continue to object to wind farms that affect Lowther Hill?
This is unknown at this time. It is likely that NATS will raise objections and then withdraw them once agreements to pay radar mitigation costs are established.
What about Project RM?
Project RM is a system that was funded by the UK wind industry and government to mitigate the impacts of wind farms on Lowther Hill and other radar. The project RM mitigation currently in place at Lowther Hill will become obsolete once the new radar is commissioned.
Presumably those wind farms currently mitigated by RM will be mitigated using the new radar when the replacement takes place.
Does this make planning future wind farm mitigation complicated?
Absolutely. In this part of Scotland there are four civil primary radar used for air traffic control. On top of this there are a further five that have been installed specifically to mitigate wind farm impacts. 
This replacement radar has significant implications for anyone requiring mitigation for future wind farms or negotiating mitigation arrangements for life extensions of existing wind farms.
Is NATS in a complex position?
Potentially yes. On the one hand it is acting as a regulated monopoly with a responsibility to safeguard its air traffic services. On the other it is a commercial organisation making investments based on mitigation payments from wind farm developers.
How can Pager Power help?
Pager Power advises wind farm developers on radar mitigation options when developing their wind farms. For more information please get in touch.