Background
If someone whispers 'wind turbine' in a forest and no one is around to hear it, does it make a sound? Well, that depends on whether there is a MOD radar nearby. 
Wind turbines convert kinetic energy from wind into electrical energy and with the future of the planet up in the air, they are forming a very important part of the world's attempts to curb the current environmental crisis. The UK considers itself a global leader in offshore wind farm development and only last year announced a new Offshore wind Sector Deal [1], with Boris Johnson very recently announcing his plan to blow away the competition and become the world leader in clean wind energy, or in his words the 'Saudi Arabia of wind power'.
However, wind turbines can affect radar operations in their vicinity, creating possible issues for MOD air defence radars. This means that the MOD need to keep a very keen eye on any wind farm developments near their operations and there have been a few disagreements between wind farm developers and the MOD in the past.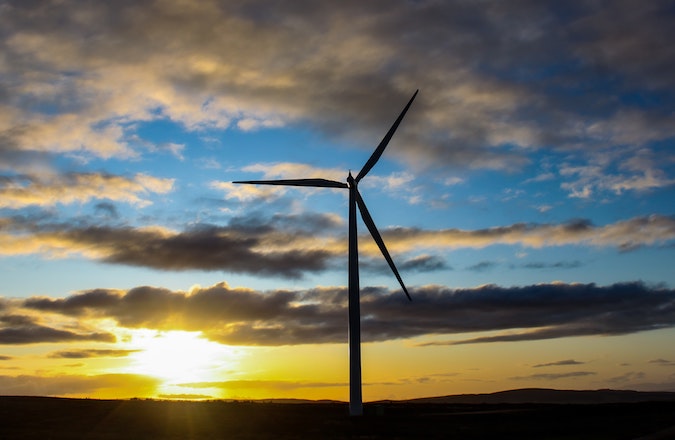 Bright future
In October this year, the UK Government announced a £2 million investment in the MOD to fund research into cutting-edge technology that could mitigate interference of wind farms on the UK's air defence radar system [2]. The MOD's Defence and Security Accelerator is managing this project and has handed contracts to five companies (Thales, QinetiQ, Saab, TWI and Plextek) [2]. This was an important step towards a greener and more sustainable future where wind farm developers and the MOD can coexist in harmony.
And then in late November, it was announced that the offshore wind industry has decided to provide millions of pounds of new funding to the UK Ministry of Defence to test new concepts and technologies [3]. The funding will go towards the development of new technologies designed to eliminate offshore wind farm's interference on air defence radar systems, including new concepts to allow radars to distinguish between wind turbines and aircraft in a more sophisticated way than previously possible. This research is of mutual benefit to the MOD and the offshore wind industry and it is therefore appropriate that they work together on this.
Conclusion
If this development proves fruitful, it could mean the unlocking of previously restricted areas to offshore wind farm developers which will be a good step towards meeting the net-zero emissions target of the UK. The first demonstrations of the new concepts should take place at the end of the current year, with preliminary results planned to be published in the first half of 2021. 
About Pager Power
Pager Power has expertise in helping wind developers assess the impacts of both offshore and onshore wind projects upon aviation and telecommunications as well as engaging with stakeholders. For more information about what we do, please get in touch.
References
[1]UK Government, "Offshore wind: Sector Deal," 7 March 2019. [Online]. Available: https://www.gov.uk/government/publications/offshore-wind-sector-deal. [Accessed 14 December 2020].
[2]Ministry of Defence, "Offshore Windfarm development boosted by £2 million research," 2020. [Online]. Available: https://www.gov.uk/government/news/offshore-windfarm-development-boosted-by-2-million-research. [Accessed 2 December 2020]
[3]T. Russell, "Offshore wind industry investigates air defence radar issues," 4COffshore, 26 November 2020. [Online]. Available: https://www.4coffshore.com/news/offshore-wind-industry-investigates-air-defence-radar-issues-nid20578.html. [Accessed 2 December 2020 ].