An initial Ministry of Defence (MOD) objection does not always mean that a wind turbine will not happen. Detailed technical analysis and discussions with the MOD can often resolve initial concerns and enable the co-existence of wind turbines and radar.
This is the case for a single 500kW turbine to the north of A17 between Long Sutton and Sutton Bridge in Lincolnshire which received planning permission following withdrawal of MOD's objection for radar interference. The wind turbine is expected to be operational in the next two years [1], [2].
The Long Sutton wind turbine
The planning application was submitted in April 2012 by Susenco Management Ltd. You can view the planning application here… The turbine will be located almost adjacent to the north of A17 (Figure 1).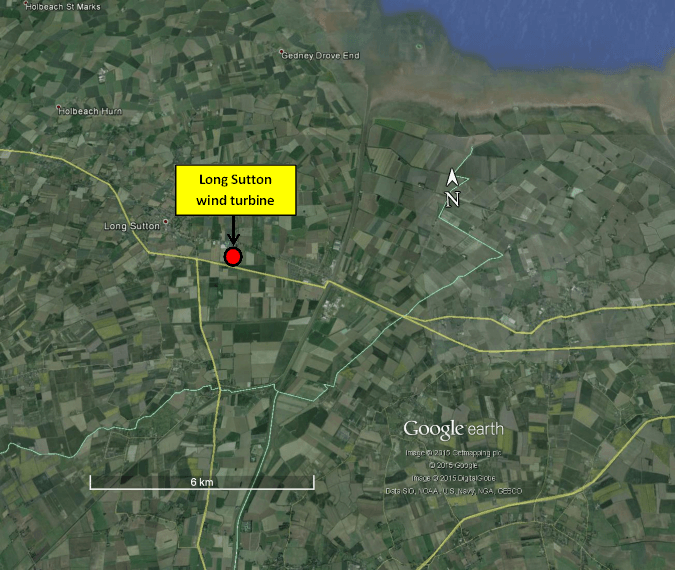 Figure 1: Long Sutton wind turbine in Lincolnshire
The MOD Concerns
In 2012 an MOD objection was raised as initial analysis showed that two military radar were to be affected. These radar were located at RAF Waddington and RAF Cranwell airbases (Figure 2 below).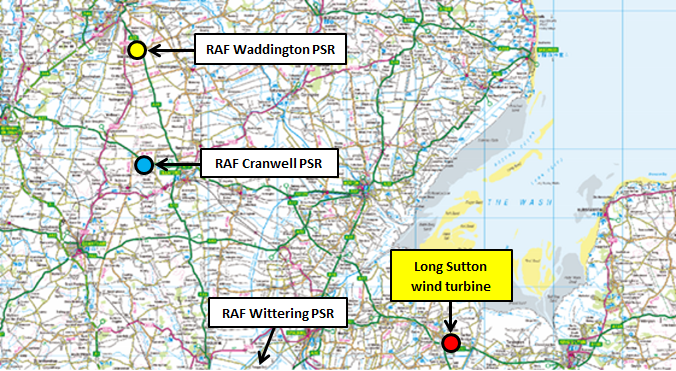 Figure 2: MOD Radar and Long Sutton wind turbine
RAF Waddington Primary Surveillance Radar (PSR) is located 63 km northwest of the Long Sutton turbine whilst RAF Cranwell PSR radar 52 km northwest of the turbine. At these distances someone could wonder why a single turbine could cause interference. However, due to the nature of radio wave propagation, air traffic control primary radar are safeguarded by the UK MOD to distances over 100 km from their location.
Additionally, whilst in planning a new radar (RAF Wittering PSR) started being safeguarded by the MOD. This was added to the list of potential concerns.
The Solution
The initial MOD objection was for a turbine having an 86.5m to tip turbine. Pager Power was involved in undertaking an investigation into the potential interference caused by the proposed wind turbine to the RAF Cranwell and RAF Waddington PSR. Key elements of Pager Power's investigation included:
Following the technical analysis and discussions with the MOD safeguarding personnel a meeting was undertaken to discuss the results of the analysis. It was decided to reduce the tip height from 86.5 m to 76.5m to tip in order to avoid any potential for radar interference.
The additional concerns raised were with regard to RAF Wittering PSR, which was not safeguarded when the Long Sutton turbine planning application was submitted. The objection was withdrawn following an MOD operational review in the area surrounding the wind turbine.
The planning decision can be found here…
When will it be operational?
The Long Sutton development received planning permission in March 2015 and is planned to be up and running in the next two years. The turbine will have a tower height of 50 m, a radius of rotor of 26.5 m, and an overall 76.5 m height to blade tip.
According to the wind turbine developer the turbine will provide electricity needs for around 450 homes – equal to 20% of the properties located in Little and Long Sutton [1], [2].
Conclusions
Although MOD objections to single turbines could be difficult to overcome, often there are ways that wind turbines and radar can co-exist.
References
[1] A17 wind turbine could be two years away, (Last accessed 08/07/2015).
[2] A17 wind turbine could be two years away, (Last accessed 08/07/2015).