Indianapolis has earned second place on Forbes' list of Top 16 U.S. Cities for Solar Power, and is host to the largest airport-based solar farm in the world. The IND solar farm.
Forbes List Placement
The Forbes list was made up of the top 16 cities in the nation with the highest installed solar photovoltaic (PV) per capita, considering both utility-scale and rooftop developments.
With an estimated population of 848,788 [1],  Indianapolis came second on the Forbes list with a reported PV capacity of 127 watts-dc per person. It fell behind Honolulu in Hawaii which boasted 276 watts-dc per person [2] but has a significantly smaller estimated population of 350,399 1. Third place in the list was San Jose, California.
Indianapolis' high PV capacity per capita value will be, in part, down to the fact that the city's international airport is home to the vast IND solar farm.
The IND Solar Farm
The development has recently been expanded to consist of over 76,000 PV panel spreading over 160 acres [3].  Since the completion, the IND solar farm has earned the title of the largest airport-based solar farm in the world.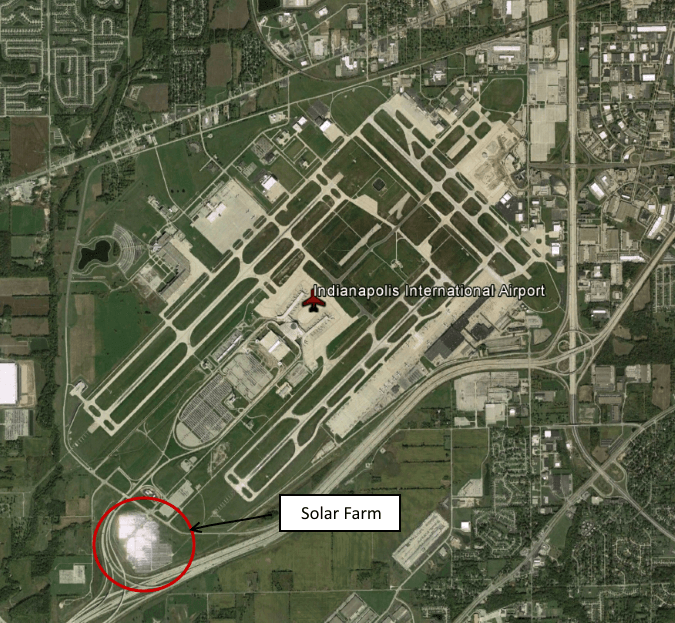 Figure 1: Indianapolis International Airport with Phase 1 solar farm 
The expansion involved adding 32,100 sun-tracking panels [4] to the existing solar project which was commissioned in October 2013 [3]. This can be seen reflecting some sunlight in the Figure above. At the time, it was already the largest airport-based solar farm in North America [5].
The solar farm is owned and operated by a Taiwanese company General Energy Solutions (GES), and was assessed for reflectivity issues before construction using Federal Aviation Administration (FAA) tests [6].
Solar Farms at Airports
Indianapolis International may have the largest airport-based solar farm in the world, but it certainly isn't the first development of its kind.
We have previously written about the construction of an 11.6MW solar plant in Japan located at the Kansai International Airport. Also, we have shared the TimeLapse video of the construction of the solar PV park at the Eleftherios Venizelos International Airport in Athens (see below).
Conclusions
Airport solar farms are becoming fairly commonplace with developments in the United States (US), Japan, Greece and many other countries in the world. Also, as demonstrated by Indianapolis International Airport, they can be sizeable developments, and they need to be assessed accurately.
If you know of an airport that has a solar development, we'd really like you to tell us by leaving a comment below.
References
[1] Annual Estimates of the Resident Population for Incorporated Places of 50,000 or More, Ranked by July 1, 2014 Population: April 1, 2010 to July 1, 2014, U.S. Census Bureau, Population Division, May 2015.
[2] Top 16 U.S. Cities For Solar Power, William Pentland, Page 3. (Last Accessed 09/06/2015)
[3] The Solar Farm, IND Solar Farm. (Last Accessed 08/06/2015)
[4] Largest Airport-Based Solar Farm in the World Now Operating at the Indianapolis International Airport, IND Solar Farm, Press Release. (Last Accessed 08/06/2015)
[5] IND Solar Farm Commissioning, IND Solar Farm. (Last Accessed 09/06/2015)
[6] Solar farm grows near Indianapolis airport, Sandra Chapman, WTHR. (Last Accessed 09/06/2015)
Image accreditation: Google Earth Imagery, Image Landsat, Google © 2015 / Image has had labels added.