Some like it hot
The UK has enjoyed / endured soaring temperatures this summer. June of 2018 was the sunniest month in almost five years[1]. This is good news for solar generation, which showed record-breaking success. A quick reminder on some terminology so that we can go on to appreciate the record numbers in their full glory:
The power generated/consumed by a system is measured in Watts (or kilo-Watts, mega-Watts etc.). This is a measure of energy per unit time. A 10 kW shower uses twice as much energy per second as a 5 kW shower.

The actual amount of energy generated/consumed by a system is often given in Watt-hours (or kWh, MWh etc.). If a 10 kW electric shower and a 5 kW electric shower are both on for 10 minutes, the former will use twice as much energy as the latter.
Top Dog
On Saturday, 30 June 2018, solar power was (briefly) the number one power source in the UK[2], surpassing gas. The breakdown in the afternoon, as reported by the Guardian, is shown in Figure 1 below.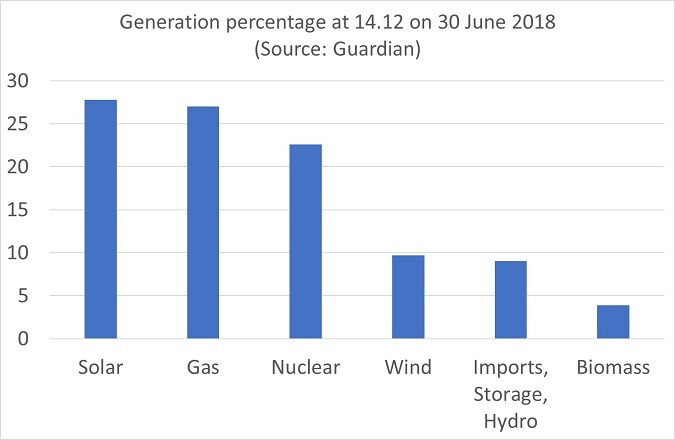 Figure 1: Solar's brief victory over gas in June of 2018
There are some caveats to this achievement. One is that gas and nuclear would have generated more power than solar overall when considering a more extended time period. Another is that solar records in percentage terms have occurred at weekends when demand is low. Finally, solar overtaking gas has happened before[3], so solar being in first place isn't in itself a record.
Notwithstanding this, the numbers do represent positive outcome for an industry which has, to a large extent, had the rug pulled out from underneath it in the UK due to subsidy cuts. In recent years, we have seen development of new large scale solar sites come to a virtual standstill.
Peak Generation
Solar's best effort[2] came in May of 2018, hitting 9.42 GW. The end of June was almost as good, delivering around[3] 9.38 GW.
Consistency
A common critique of renewables in general is intermittency and lack of reliability. In the case of solar, generation is very high in the middle of a sunny day and disappears overnight. This is a fair point, although many would argue this can be overcome in other ways that are not the focus of this article (more on this topic can be found here).
To go back to the heatwave, the National Grid data showed that solar produced over 8 GW for nine days in a row[4]. Figure 2 below illustrates the data as reported by Bloomberg (the X-axis shows the day within June and the y-axis shows the generation in GW).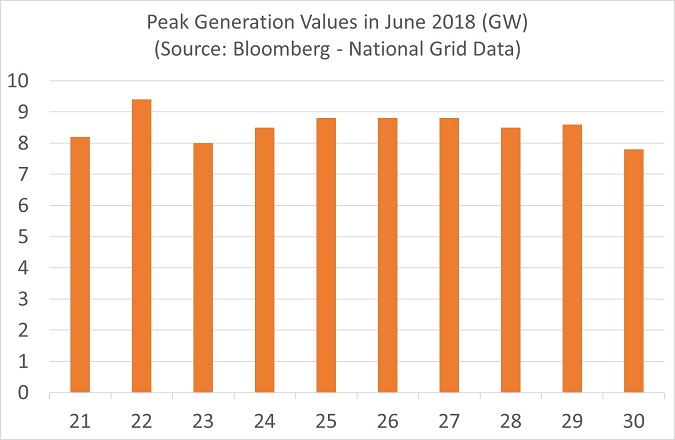 Figure 2: Solar performance in late June 2018
Total Power
The last week of June saw an impressive[2] 533 GW of solar energy generated in the UK, which is a new record. May of this year[4] boasted 1.77 TWh of electricity from solar, another record. The previous record was May of last year which achieved 1.47 TWh.
Elsewhere
The UK is not the only place to benefit from the unusually hot weather. Germany, which has a good track record when it comes to renewable achievements (producing over 40% of their power supply from renewables in the first half of this year[5]), was set to pass[4] 29 GW on the first of July this year.
Moving Forward
Solar generation is continuing to break records in the UK. The industry is, and has been, in some limbo following subsidy cuts. Household incentives are expiring soon, and there is some uncertainty regarding the obligations and political will in the near future.
Potential ways forward in the future could be:
Development scale – larger developments may be profitable even without subsidies.

Modified or new Feed in Tariffs.

Reducing costs and/or increasing profits with advances in panel technology / battery and storage.
Given the complexities involved and the divided opinion on the role of renewables, it might be time for the UK to have a Solar Referendum. That kind of thing is bound to add clarity, unity and solutions.
References
[1] NFU, Heatwave breaks solar power records (last accessed 23/7/2018)
[2] Vaughan, Adam, UK heatwave helps solar power to record weekly highs, The Guardian (last accessed 23/7/2018)
[3] Pratt, D and Stoker, L, Solar delivers more electricity than any other technology as heatwave continues, Solar Power Portal (last accessed 23/7/2018)
[4] Morison, R, Solar Records Set to Be Broken in Europe's Heatwave, Bloomberg (last accessed 23/7/2018)
[5] Wehrmann, B, Renewables hit record as concerns over German govt quarrels grow, Clean Energy Wire (last accessed 23/7/2018