The United States number one automaker General Motors Co (GM), based in Detroit, Michigan, advised this month its plans for all of their US sites to run solely on renewable energy by 2025. The plan is set to be an impressive achievement, especially with the timescales of the new deadline of 2025, with the initial announcement previously confirming the plans are to kick in by 2030. This isn't the first time GM have moved their plans forward, as in their initial target set in 2016, the aim for fully renewable US sites was set for 2050. [1]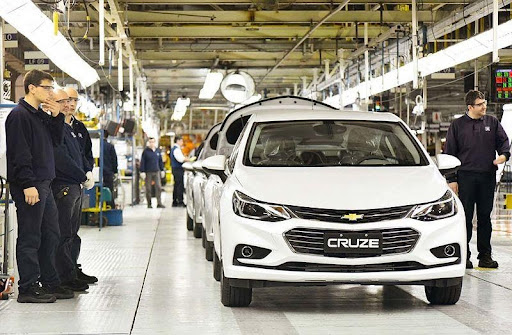 Figure 1: General Motors factory in Rosario [4]
In 2019, the Detroit automaker was one of the several carmakers supporting the Trump administration in its bid to block California from setting its own fuel-efficiency rules and zero-emission requirements for vehicles. [2] GM, however later withdrew its support for the lawsuit, as it aimed to instead work with President Joe Biden. [3]
Plans for the Future
General Motors has announced that it plans to invest $35 billion into electric and autonomous vehicles, as well as plans to launch more than 30 new electric vehicle models globally by 2025. The current investment on electric and self-driving vehicles GM sells is set at $27 billion, therefore looking at an incredible increase of investment for a greener future in US. These investments are certainly a positive move forward to GM's plans to achieve carbon neutrality in global products and operations, which is aimed to take place by 2040. Another plan set out by GM in its efforts for a more renewable future, the automaker aims to track emissions from the electric vehicles it sells and eliminate tailpipe emissions from new light-duty vehicles by 2035.  
In terms of plans which are to take place sooner, GM confirmed that it is basing its efforts to decarbonise operations on four main pillars. These include:
Electricity sourcing from renewable resources.

Increased energy efficiency to mitigate external fluctuations.

Policy advocacy to support expanded transmission and deployment of renewable energy. 
Collaborations
The company announced that outside of its internal investment to tackle carbon emissions and hopes for a more renewable future at General Motors, it will also be working with the US power grid operator PJM Interconnection and the energy firm TimberRiock. The aim of the collaborations will be for GM to observe real-time carbon emissions tracking technology, in order to monitor electricity usage. The reason for this is because GM plans to eventually expand its scope to include the electricity used in charging customer's vehicles. This will allow GM to be informed about decisions with regard to where investment in renewable energy should go, and achieve the greatest impact on emissions reduction outside of its own operations. [1] The GM Chief Sustainability Officer, Kristen Siemen said: 
"We know climate action is a priority and every company must push itself to decarbonize further and faster, that's what we are doing by aiming to achieve 100 percent renewable energy five years earlier in the U.S. as we continue to advance on our commitment to lead an all-electric, carbon-neutral future."
Conclusion
The impact of GM aiming to have all of its US sites fully powered by renewable energy is estimated to see a reduction in carbon emissions by 1 million metric tons between 2025 and 2030 alone! Going forward, GM will also expand its usage of renewable energy through:
Direct investments.

Green Tariffs.

Power Purchase Agreements. 
The steps taken by GM are an incredible example for other major automakers, not just in the US, but also around the world about the steps which should be taken to work for a more sustainable future.
About Pager Power
Pager Power undertakes technical assessments for developers of renewable energy projects and tall buildings worldwide. For more information about what we do, please get in touch.
References
[1] Lopez, J. (September, 2021), General Motors To Reach 100 Percent Renewable Energy In The U.S. By 2025, General Motors Authority.
[2] Jeremy, (October 2021), GM expects renewable energy-powered U.S. sites by 2025, ahead of plan, Corehub.
[3] Raj, Shreyasee. (October, 2021), GM Expects Renewable Energy-Powered U.S. Sites by 2025, Ahead of Plan, US News.
[4] Baglieto (July, 2016), General Motors factory in Rosario. Access: https://commons.wikimedia.org/wiki/File:General_Motors_Rosario.jpg.