A law approved by the French parliament last March mandates that rooftops on new buildings in commercial zones must be partially covered either by solar panels or plants [1]. The law is believed to be a compromise as activists had campaigned to make all new buildings have entirely 'green' roofs. [2].

Figure 1: Rooftop solar photovoltaic (PV) panels
Based on the Global Market Outlook for Photovoltaics 2014-2018 written by the European Photovoltaic Industry Association it appears that declining political support for PV has led to reduced markets in several European countries including France [3].
The recent passed legislation appears to be an attempt by the French government to increase the deployment of solar panels.
Why is this important?
There could be significant amounts of clean energy produced by what is or would be passive and unexploited space.
Let's quickly look at the UK. Currently, the country has installed over 5GW of solar energy. However, commercial rooftops account for only 5% of all solar deployment [4] as the majority of roof-mounted panels are on residential buildings.
There appear to be circa 250,000 hectares or 2,500km2 of roof space on warehouses and factories facing south [5] (preferred direction for maximum yield); which is approximately 12% of the total area of Wales! If 61% of these rooftops were to be covered with solar panels then the current annual business electricity demand would be met and would save £20 billion, which is the total UK Business annual electricity bill as of 2013 [6].
Additionally, there is a lot more roof space facing in other directions which could also make commercial sense.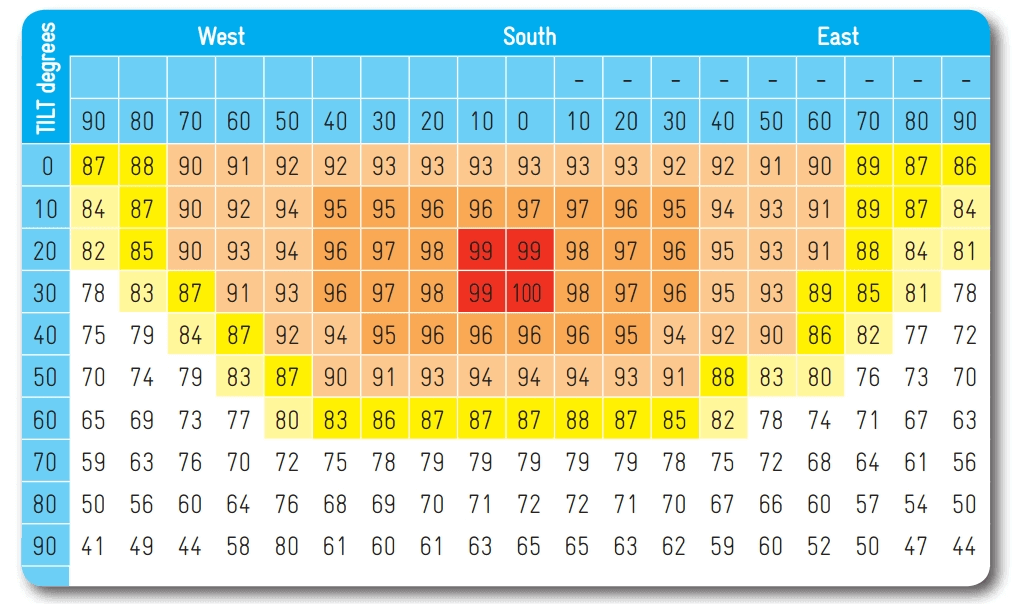 Figure 2: Table showing the solar PV performance in percentage with varying orientation and tilt. (Optimum performance is represented by 100)
Imagine if there was legislation for all existing and new commercial buildings to have solar panels on their roofs. How much more clean energy would be produced?
An Example in London: The King's Cross Station
The newly redeveloped King's Cross Station has 1,392 glass laminate solar units covering 2,300m2 providing approximately 10% of the station's electricity.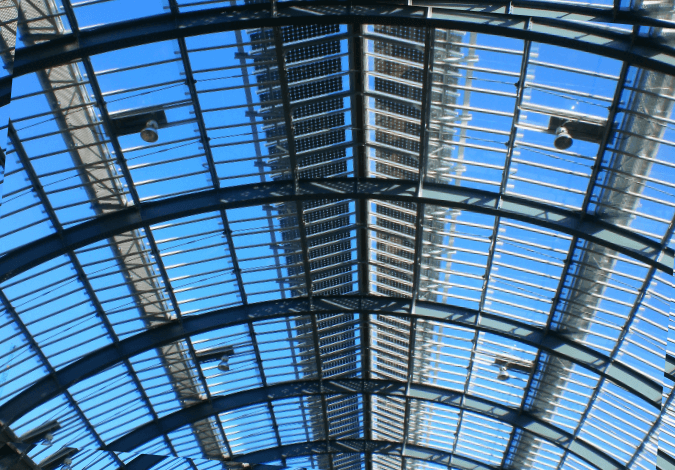 Figure 3: The solar PV panels on the roof of London Kings Cross station
Pager Power's Rooftop PV Panels
At Pager Power we believe in Renewable Energy. In 2012 we installed rooftop PV panels. Between mid-August 2012 and mid-May 2015 our solar panels generated almost 7,000 kWh. Approximately half (3,500 kWh) were exported to the grid whilst the rest was used by us. Overall, over the last 3 years approximately 8.5% of our electricity consumption was produced by our rooftop solar panels.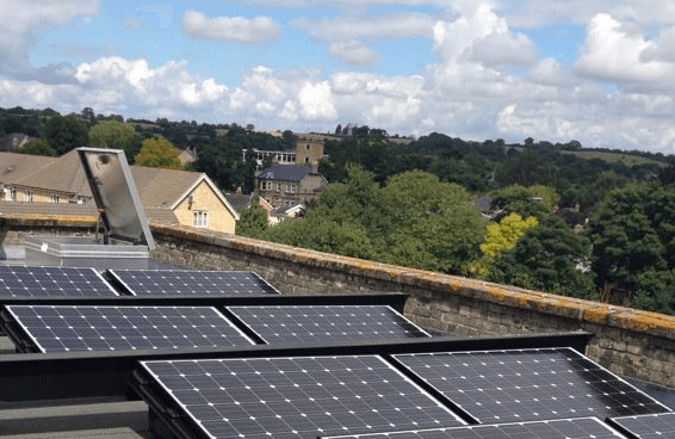 Figure 4: The solar PV panels on the roof of Pager Power's office
Conclusions
It will be interesting to see how the decision of the French parliament will affect the deployment of rooftop solar panels in new buildings in France and whether this will set a precedent for other countries to follow and pass similar legislation.
The DECC wants to support mid-size projects on commercial and industrial rooftops [7]. There is an opportunity for UK business to look into reducing their electricity bill, become greener and make use of their passive rooftop space.
Are you aware of any policies in other countries regarding solar panels on commercial rooftops?
Image accreditations: "Solar fotovoltaica a Manlleu Som Energia" by Som Energia Cooperativa / CC BY 2.0 / Image cropped and resized from original.
Tilt and Orientation Table sourced from "A buyer's guide to solar electricity panels" from the Energy Saving Trust.
"20120929 London Kings Cross Solar Roof 4 (C) James Beard" by Solar Trade Association / CC BY- SA 2.0 / Image cropped and resized from original.
References
[1] France mandates new buildings have green roofs, solar panels , Aljazeera America. (Last accessed 20/07/2015).
[2] France decrees new rooftops must be covered in plants or solar panels, The Guardian. (Last accessed 20/07/2015).
[3] Global Market Outlook For Photovoltaics 2014-2018, European Photovoltaic Industry Association.
[4] New checklist aims to boost solar across UK commercial rooftops, Solar Trade Association. (Last accessed 21/07/2015).
[5] Why the UK lags behind in commercial solar installation, Jeremy Leggett, The Guardian. (Last accessed 20/07/2015).
[6] Cutting costs: The energy of potential UK commercial rooftops, Kingspan Energy, (October 2014).
[7] UK Solar PV Strategy Part 2: Delivering a Brighter Future, the Department of Energy & Climate Change (April 2014).