As of December 21st the United States (US) Federal Aviation Administration (FAA) made it a requirement to register any drone or small Unmanned Aerial Vehicle (sUAV) of a certain weight before flying it outside [1].
FAA Registration Requirements
The owner must register the sUAV before flying it, however if the sUAV was in operation before December 21st 2015 it must be registered with the FAA by February 19th 2016 at the latest. The owner must be a US citizen or a permanent resident and over 13 years old. If the owner is younger than 13, then someone older must register the sUAV on their behalf.
There are two ways for owners to register their sUAVs, depending on certain guidelines:
Online Registration
The sUAV is eligible for registration online if it weighs between 250 g (0.55 lbs) and 25 kg (55 lbs). If it weighs more than 25kg then it must be registered by paper via the Aircraft Registry process [2].
For those owners who meet the requirements for online registration, there will be a $5 registration fee enforceable from midnight EST on January 21st 2016.
Paper Registration
If the aircraft is used for commercial purposes, weighs over 25 kg and/or is intended to be operated outside of the country then it has to be registered by paper.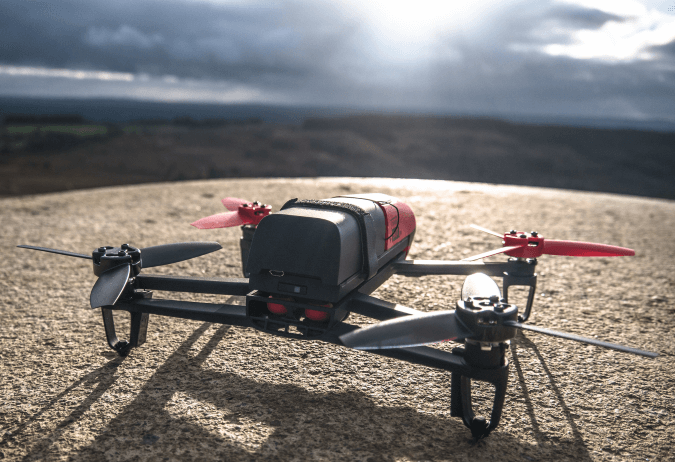 UAVS and Pager Power
Recently we have set up UAVREG, a website which enables individuals to register their sUAVs weighing less than 20 kg (44 lbs). It is not currently a legal requirement to register them in the United Kingdom (UK); however a registration certificate can demonstrate professionalism and competency.
Pager Power can also provide safeguarding assessments, which appraise risks from sUAVS with respect to airport operations. You can find more information about this service here.
Image accreditations: "Parrot Bebop Drone" by Yann Caredec via Flickr / CC BY-SA- 2.0 / Image cropped and resized from original.
References
[1] Unmanned Aircraft System Registration, FAA. (Last Accessed 02/01/2016)
[2] Aircraft Registry process, FAA. (Last Accessed 02/01/2016)