Background 
A wind development has been proposed in Aidu in Estonia. The wind farm is located in the Ida-Viru county in the north-eastern area of Estonia on the border with Russia. The site should have a capacity of 100MW provided by installing 30 Eleon 3.4 MW turbines and should be completed by 2020[1].
However, several stakeholders have objected the development on the basis that it is posing a threat to national defence systems.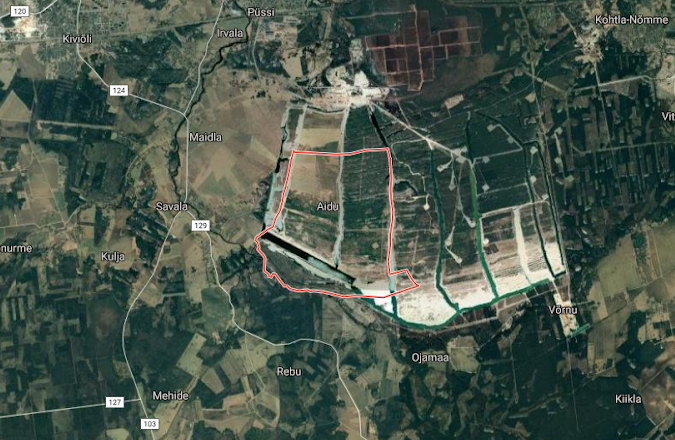 Aidu in Ida-Viru County[2]
The Issue
One of the turbines in the Aidu site is apparently impacting the work capacity of the national defence advance warning system. The Estonian Consumer Protection and Technical Regulatory Authority made an injunction requesting Eleon Green to remove the blades of one of the turbines in the site. In fact, the impact reportedly remains even when the turbine has been shut down. 
"Correct functioning of the advance warning system of the defence force in such location is critical to not undermine the national security"[3] said Kati Tamtik head of the construction department of the Consumer Protection and Technical Regulatory Authority.
In September 2019, an injunction ordered the developer to restrain from building turbine n.4 and n.5. In the previous plans, the Ministry of Defence watchdog consented the use of Vestas V112 turbines for the selected locations. However, the developer has decided to use Eleon 3M116. The difference between the two turbine is tip height. The tip height of Vestas V112 is 185m, the tip height for Eleon 3M116 is 200m. Considering also the turbine foundation the height will reach 220m.
About Pager Power
Pager Power undertakes technical assessments for Renewable Energy developers worldwide. These include glint and glare assessments for solar PV systems as well as radar impact assessments for wind farms
References
[1] Aidu Wind Farm, Eleon, date: n.d., date accessed: 24/02/2020.
[2] Source: Aerial imagery copyright © 2020 Google.
[3] Estonian watchdog demanding that Eleon Green remove wind turbine blades at Aidu wind farm, The Baltic Course, date: 11/02/2020, date accessed: 24/02/2020.