Back in February of 2015, a potentially hazardous situation was avoided after a radio-controlled drone/ Unmanned Aerial Vehicle (UAV) was sighted by a commercial pilot in an aircraft approaching Los Angeles International Airport (LAX). It is believed that the drone continued to pass over the approaching aircraft without incident, however, this has led to a call from the aviation community for tighter regulation regarding drone usage [1].
Figure 1 below shows a common domestic drone.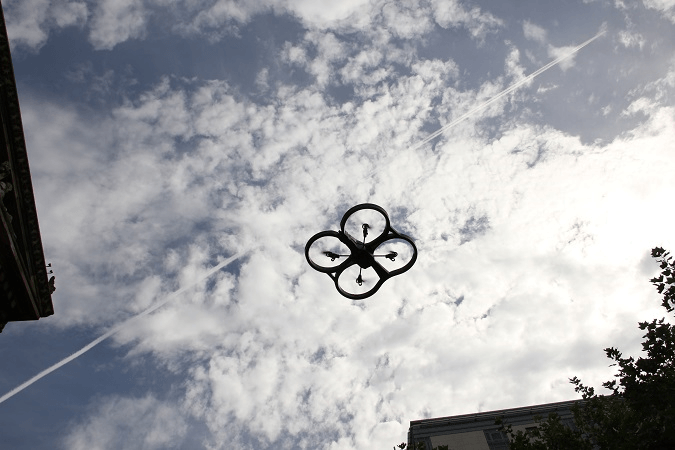 Figure 1: Common domestic drone
The Problem
In response to the incident described above, the Federal Aviation Administration (FAA) delivered the following statement:
"Unmanned aircraft operations are not allowed in the highly controlled Class B airspace around major airports, such as LAX. The FAA has a number of enforcement tools available to address unauthorized use of UAVs, including warning notices, letters of correction and civil penalties."
It appears, however, that regulation and enforcement of any drone misuse remains difficult. Currently it is possible for anyone to purchase and fly a drone anywhere [2] (if illegally) without a license or indeed training. This, coupled with the falling pricing of these aerial vehicles, has led to an increasing number of drones in operation.
The Solution
Any drone pilot, be it recreational or commercial users, has a responsibility to educate themselves in the laws of drone piloting. Mandatory training and licensing for commercial users would also further increase safety. However, there will always be users who will not follow the rules and therefore tighter regulation and enforcement of the laws is required. Drones have many potentially beneficial uses including policing and medical however, there is an overarching requirement to maintain public safety and security.
References
[1] Near Miss At LAX May Spark Tighter Regulations On Drone Use. CBS Los Angeles. Last accessed 27/03/15
[2] The author believes that some drone models have software installed that prevents take-off in restricted areas.
Image accreditation: "Drone Show and Tell at the Harris Museum" by John Mills via Flickr / CC BY 2.0 / Image has been resized from original.