Background 
In 2019, SSE Renewable and Equinor won the Contract for Difference (CfD) auction for the offshore wind farm known as Dogger Bank[1] situated off the east coast of Yorkshire, England. The wind farm is expected to become the largest offshore wind farm in the world with a total capacity of 3.6GW[2]. The strike price for the energy produced by Dogger Bank is circa £41/MWh[1]. Dogger Bank Wind Farm will be a 50:50 joint venture between SSE Renewables and Equinor[3].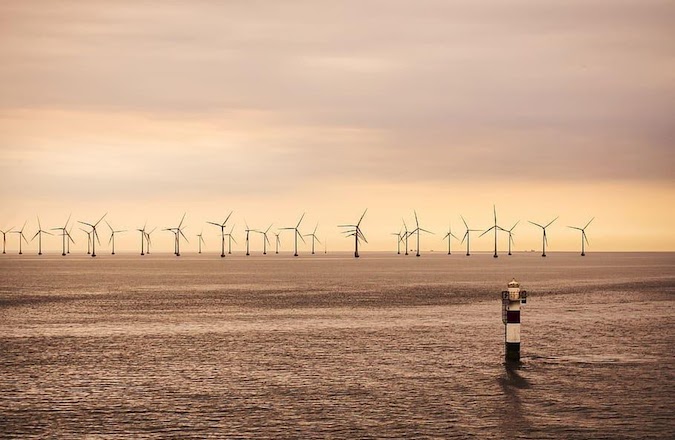 Figure 1: Offshore wind farm [4]
The deal
On the 26th of November (2020), SSE Renewables and Equinor announced the completion of a deal to finance the project for the first two phases (Dogger Bank A and B – 1.2GW each) which will be built simultaneously and the investment for the first two phases will amount to approximately £5.5 billion[3].
The group of lenders is made up of 29 banks and three export credit agencies. Dogger Bank C, the third and final phase, is being developed at a later stage, with a financial close expected towards the end of 2021. 
The wind farm will implement General Electrics' 13 megawatt Haliade-X turbine and, once it is fully completed in 2026, it will be able to provide electricity to 4.5 million homes in the UK annually, corresponding to circa 5% of UK electricity demand[3, 5]. 
The construction of the wind farm will be carried out by SSE Renewables, while its operations are to be led by Equinor. Onshore construction works for the project started earlier this year[3].
Conclusion
Reaching the financial close has been described as a "major milestone" for the project and these types of investments are helping to boost green power and at the same time providing jobs and helping the economy.
About Pager Power
Pager Power has expertise in helping wind developers assess the impacts of both offshore and onshore wind projects upon aviation and telecommunications as well as engaging with stakeholders. For more information about what we do, please get in touch.
References
[1] Contracts for Difference Allocation Round 3 Results, BEIS, date: 20/09/2019, last access: 27/11/2020.
[2] Building the world's largest offshore wind farm, doggerbank.com, n.d., last access: 27/11/2020.
[3] World's largest offshore wind farm seals financing deal worth $8 billion, Anmar Frangoul, date: 26/11/2020, last access: 27/11/2020.
[4] pinwheel, offshore, power generation, wind energy, windräder, wind power, sea, lake, wind park, offshore wind park, n.d., last access: 27/11/2020.
[5] Dogger Bank Wind Farm A and B reaches financial close, doggerbank.com, date: 26/11/2020, last access: 27/11/2020.