Background
There are claims that the onset of Covid-19 was caused by the rollout of 5G in China. At Pager Power we are sometimes asked to assess the impact of electromagnetic installations on health – so we decided to investigate these apparently implausible claims.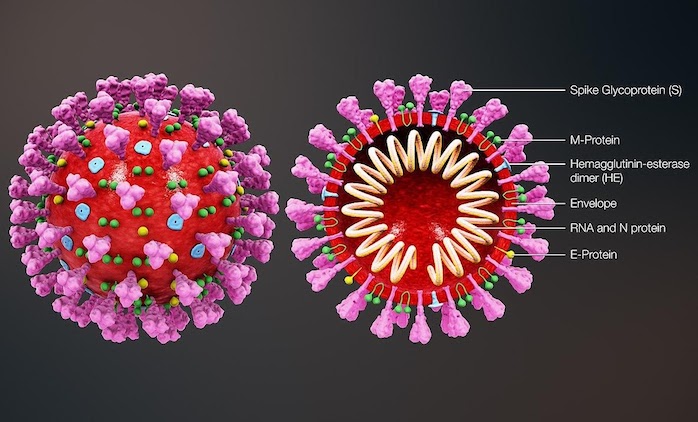 How radio signals can affect health
All electrical systems generate both magnetic and electric fields. If the electric fields are sufficiently large and experienced for significant time they can have an impact on human health. The ICNIRP (International Commission on Non Ionizing Radiation Protection) publishes guidelines with "reference levels" for determining whether particular sources of electromagnetic radiation may be acceptable or not. In its 2020 guidelines the ICNIRP identifies the following effects on health:
Nerve stimulation

Changes to permeability of cell membranes

Temperature rise
At 5G frequencies the main concerns are temperature rise.
What frequencies are used by 5G?
5G is set to use a wide range of frequencies. The lowest frequency that will be used in the UK will be in the 700MHz band for wide area rural coverage. There will also be a frequency allocation in the 3.6 to 3.8 GHz band for more urban environments. Higher frequencies still, around 25 GHz, are set to be  be used within homes and buildings in the UK. In China 5G is being deployed at various frequencies between 3.3 and 43.5 GHz.  
Is 5G Safe?
5G systems are designed to ensure the emissions from both base stations, mobile devices and other devices are all within ICNIRP guideline levels which should, in turn, mean that there will not be significant impacts on human health.
How could 5G cause Coronavirus?
There appears to be no scientific basis for an electromagnetic signal to create or spread a virus. What is clear is that there are organisation(s) who are paying for the rumour that 5G and coronavirus  are linked to spread. It is not known who these organisations are – however any organisation who was set to be adversely affected by the rollout of 5G would have a motive. 
Conclusions
There is no evidence, whatsoever, that Coronavirus was caused by 5G. Somebody somewhere appears to be funding the spread of this false rumour.
Pager Power
Pager Power can help determine the impact of new electrical and radio infrastructure on human health objectively in accordance with ICNRP reference levels. 
Image accreditation: https://commons.wikimedia.org/wiki/File:3D_medical_animation_coronavirus_structure.jpg