At the beginning of 2015 the former Royal Air Force (RAF) airbase was bought by a businessman and aviation enthusiast who plans to put the site back in to action as a hub for commercial flights by small airlines.
The businessman was local soft fruit farmer Chris Makin, of Makin Enterprises, whose other plans for the Church Fenton airfield include an aircraft storage facility, in addition to opening a fixed-wing and helicopter training centre.
Earlier this month, Makin Enterprises launched a new website [1] announcing a new name for the airfield. It will now be called "Leeds East Airport."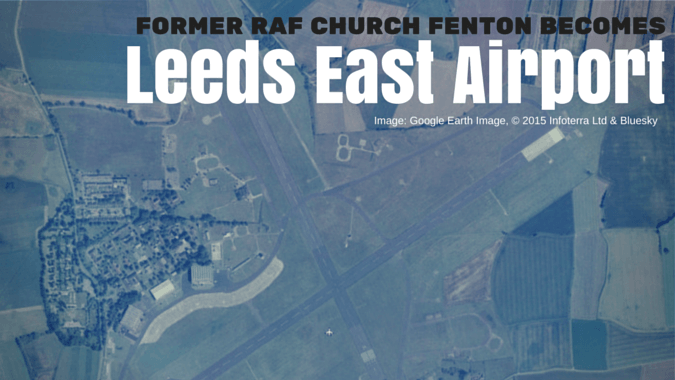 About Former RAF Church Fenton
Located near Leeds and York the RAF Church Fenton was closed by the Ministry of Defence (MOD) in December 2013. We were notified that the defence body had stopped formerly safeguarding the airfield and Precision Approach Radar (PAR) early in February 2014.
The Church Fenton site was built in 1930, consists of two paved runways, 450 acres and 200,000 sq/ft of buildings [2].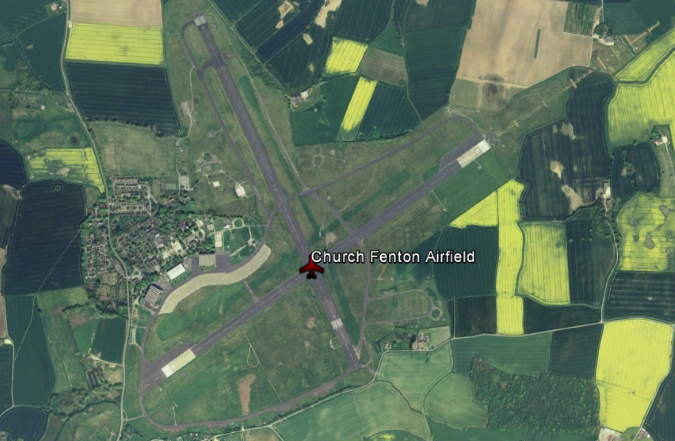 References
[1] Leeds East Airport, Church Fenton (Last accessed 18/02/2015)
[2] Flighty ambitions of Yorkshire entrepreneur take shape, Andrew Mernin, Business Quarter (Last accessed 18/02/2015)
Image accreditation: Google Earth Image, © 2015 Infoterra Ltd & Bluesky.