A number of wind developers are looking to site wind turbines on Turkey Heaven Mountain in Alabama, USA. The plans, however, have encountered controversy after opponents to the development of wind turbines claimed they might interfere with emergency communications systems on the mountain.
About Turkey Heaven Mountain
The mountain is home to several communication masts including those for radio services, emergency services and utility companies [1]. The image below shows three masts present in a small area on the Turkey Heaven Mountain, there are also a number of other communications masts in the wider region.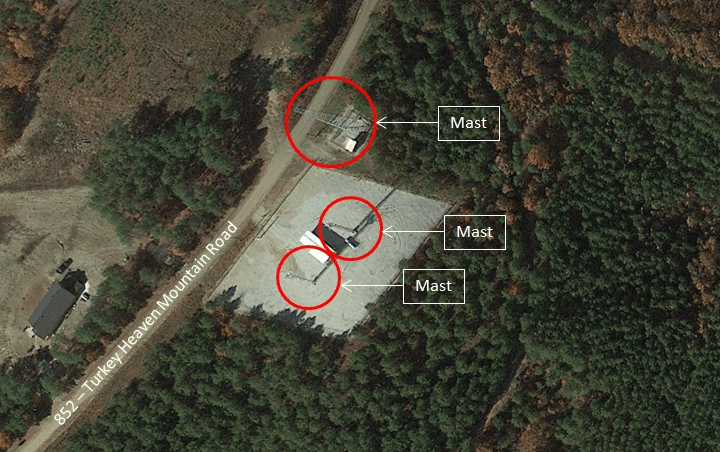 The Communications Concern
The key concern is the possible wind turbine interference to emergency services communications. It is known that the sheriff's office, the local school and the fire service use communications facilities on the mountain, whilst the ambulance service is also looking to move communications there.  Any development on the mountain will require detailed wireless communications analysis to determine if a detrimental effect is possible, and whether mitigation may be required.
It is known that wind turbines, sited inappropriately, can affect wireless communications transmissions. More information can be found in our previous posts listed below:
Whilst the communications interference can occur, mitigation is available and can be implemented if required.
[1] Source: Anniston Start, Wind turbine opponents say structures could affect radio signals. (Date published: 16/12/2014) Last Accessed:  09/01/2015.
Image accreditation: Google Earth Image, © Google 2015