Overview
The proposed offshore wind development named Aberdeen Bay Wind Farm has been given the go ahead, with Vatenfall now set to commit £300 million to the scheme. Donald Trump has long challenged the proposed wind farm due to its location off the coast of a Trump owned golf resort[1].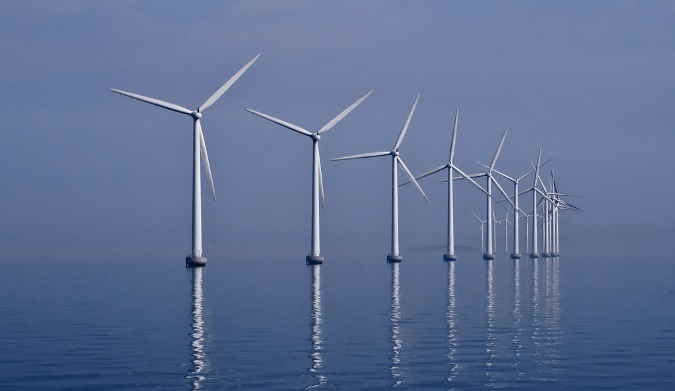 Figure 1: Offshore Wind Farm
Development Details
Specifically, the wind farm will be located out to the north east of Aberdeen in the North Sea, approximately 3km off the coast. The development is to consist of 11 wind turbines that will measure around 625ft (190.5m) to tip. Each will have a generating capacity of 8.4MW with a total wind farm capacity of 92.4MW[2]. The energy produced will have the potential to produce enough power for 68,000 UK households per annum[3]. The development will be used to test and demonstrate new wind energy technology.
NATS Mitigation
The NATS radar objection was significant to the development of the wind farm. Without removal of the objection, the development would not get planning permission. The objection has now been overcome through collaboration with NATS, to develop a technical radar solution to mitigate the impact upon the en-route radar at Perwinnes. The wind turbines would have produced clutter on the radar operator's screen however, this impact will now be mitigated by blanking the feed from the Perwinnes radar and replacing it with wide area multilateration radar[4]. This process is described in a previous news article.
Conclusions
Construction of the wind farm is set to start in 2017 with first generation in early 2018. It is believed that a number of planning conditions are still to be discharged.
References
[1] The world's most powerful wind turbines are going to be built in Scotland despite a long-running legal battle by presidential candidate Donald Trump, 28 September 2016, Chris Foote, STV News. (Last accessed 17.10.2016).
[2] Aberdeen booked for MHI Vestas, 27 September. 2016, renews. (Last accessed 17.10.2016).
[3] European Offshore Wind Deployment Centre, 16 August 2016, Vatenfall. (Last accessed 17.10.2016).
[4] Donald Trump's Aberdeen Bay offshore wind farm plan fight dead in the water, 30 July 2016, Janice Burns, The National. (Last accessed 17.10.2016).
Image accreditation: "Middelgrunden_wind_farm_2009-07-01_edit_filtered" by Kim Hansen / CC BY-SA 2.0 / Image cropped and resized from original