Amarenco, an independent investment company established in 2013, has secured an investor for a multi-million euro solar photovoltaic (PV) development scheme in Ireland.
Amarenco's business involves 'raising capital for long term investment in utility scale Solar PV infrastructure assets and adding value in the origination, structuring, financing and ultimate asset management of its transactions' [1].
One of the world's largest investment banks, Macquarie Bank, is the company pledging the €180 million, in a plan to develop over 30 solar PV developments in the south and southeast of the country [2].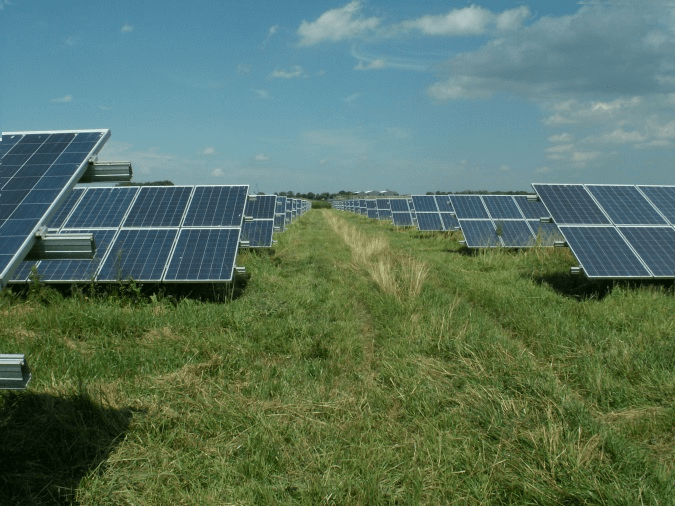 Figure 1: Operational solar farm
The investment bank will help deliver some of the country's first PV developments, with locations earmarked for Cork, Kilkenny, southern Tipperary, Waterford and Wexford. A number of these developments will be up to 25 acres.
Planning applications for the solar farms will begin to be submitted by the end of this year and, if successful, it will take approximately 14 weeks between the beginning of construction and first operation. It is believed that each solar farm will require a €6 million investment [2].
References
[1] Irish Solar Energy Association – Submission for Green Paper on Energy Policy in Ireland, 31st July 2014. Irish Solar Energy Association. (Last accessed 02/07/15).
[2] Bank backs €180m for Irish solar farm project, Peter O'Dwyer, Irish Examiner. (Last accessed 01/07/15).